The government on Monday said as many as 87 "vanishing" companies remained untraced at the end of last fiscal after having raised funds through initial public offerings (IPOs).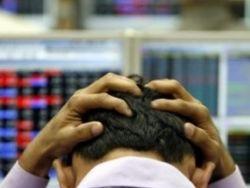 Minister of Corporate Affairs Sachin Pilot in a written reply to the Rajya Sabha said there are 238 firms in the list of 'vanishing companies'.

Of 238 firms, 151 companies have been traced (including 32 under liquidation) and other 87 remained untraced.

"As on March 31, 2012, there were 87 companies which remained untraced after having raised funds through IPO," Pilot said.

Vanishing companies are those firms, which cease to file their statements of return or where, after raising capital, whereabouts of their registered office or directors are not known.

Pilot
said that government has been taking action against companies and their directors, which disappear after raising money from public.
He said that a central coordination and monitoring committee, co-chaired by ministry of corporate affairs chairman and market regulator Sebi monitors efforts to identify "vanishing companies" and take stock of action against them.
The minister said that government is seeking assistance of police authorities and filing FIRs.
"The committee receives feedback from all the stakeholders and makes suitable procedural adjustments on a continuing basis and carries out," Pilot said.
Besides, Pilot said that provisions in laws and rules have been made to ensure that companies raise money in a manner, which is transparent, accountable and is in accordance with provision of the Companies Act and other enactments.