The government on Monday said it is making efforts to improve the environment for starting business in the country and any delay in this regard is mostly due to state-level approvals.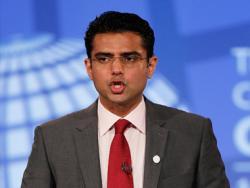 Corporate Affairs Minister Sachin Pilot said in a written reply in Rajya Sabha that India eased norms to open a business in the country by reducing the time taken to register a company to 48 hours.

He further said that issue of a director's identification number and name availability of company can be done online within 24 hours.

Factors like sale tax, registration, purchase of lands among others, which comes under state government, are responsible for delays in initiating business in the country, Pilot said citing a World Bank's report titled 'Doing Business 2012.
Doing Business in a More Transparent World'.
Besides, the Corporate Affairs Ministry had set up a committee under the chairmanship of former Sebi chief M Damodaran in August this year to conduct an in-depth study into the existing regulatory framework for doing business and also suggest a comprehensive policy for its improvement within six months.
The Minister further said that his ministry has taken up a pilot study to see the feasibility of developing a business index that would reflect the country's overall corporate environment.
"This is still at a preliminary stage and further details will emerge after completion of the pilot study and sharing its finding with other ministries concerned with the subject matter," Pilot added.
Image
: Sachin Pilot