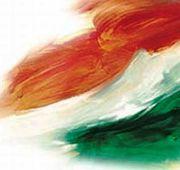 Amrop believes the economic slowdown will not have a long-term impact on its business, but maybe on technology.

The Brussels-headquartered international executive search network's group executive board chairman, Ulrich Dade, talks more about this to Nivedita Mookerji.

Edited excerpts:

What brings you to India?

We have our official board meeting here. As a strategy, we are trying to go to our key markets for board meetings. We also use it for our strategic thinking.

Looking at the ongoing economic slowdown and job cuts globally, is it that your business is passing through challenging times?

It would be wrong to say we are not affected by the economic conditions.

But I don't think it is as serious as it is for some in the manufacturing industry.

The companies are either restructuring or are looking for changes in the management.

The numbers that we have for 2011 are quite encouraging. In the long term, I think our business will be affected, not by the economy so much but more by technology.

So, that's quite an important issue.

Can you explain how your business could be impacted by technology?

I'm talking long term, and that means up to 2020.

So, when I am saying our business will be impacted by technology, I mean social media will play a major role.

Infrastructure of companies will also have a significant role.

But I am convinced that our business has tremendous scope for growth.

How do you look at the India market specifically, vis-a-vis executive search in the global recessionary times?

India for us is a very interesting market, from a global point of view.

There are a lot of industries moving into the Indian market and believing in the Indian market.

The country's sheer population of 1.2 billion is going to create a market.

There could be ideal combinations between Indian and European or American management of companies.

We are very optimistic on India.

How would you compare the Indian market with China?

It's difficult to compare the two markets.

I have always considered India to be a solid and insight-driven market.

In China, it's more like an
extension of the manufacturing facilities of the Western companies. It's extremely cost-driven.
In the meantime of course the Chinese market is changing: they are going for quality and own design. It is also becoming a fierce competitor for American and European companies.
India is a very stable market, gradually increasing its importance.
Which are the sectors globally where Indian executives are much in demand globally? How have things changed over the years?


The perception has changed. You have some Indian CEOs in prominent American and European companies.
There was a certain time when we associated India with the IT business.
Now it's different. It's not just IT and software, it's also manufacturing, and consumer durables, and media, it's really widespread.
What is your view on the current Wall Street protest that has spread all over Europe as well?
I do understand the frustration.
But the answer cannot be: we are now moving to the banks.
I consider this more as a kind of protest. The young generation is not happy with what is happening . . .
However, we also have to see the positive side of the banks and financial institutions. I'm watching the development with interest, but we also have to be careful about not judging by our emotions.
Which are the sectors in the US and Europe which are hiring top level execs even now?

CFOs are very important in terms of function now, mainly from the restructuring point of view.
The industries that are hiring are automobiles, industrial, energy, renewable energy.
Financial services are a little reluctant to hire.
What would you have to say on pink slips being given out to the CXO level executives ever since the slowdown?
We have seen some cases.
But we are not directly involved in that, though companies seek our inputs on job cuts sometimes during the restructuring process.
How keen are expats on the India market, keeping in mind the global economic slowdown?

Not much has changed. India has always been there on their list.
They are not hesitating as India is a very viable alternative.
But there are times when Indian companies go global, but they retain their basic national character.
It's a good idea for such Indian companies to have international people on their board.