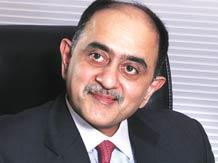 Kerala's Federal Bank now considers itself the most aggressive player in the car loan market.

The bank offers both car and housing loans at the base rate (minimum lending rate).

Shyam Srinivasan, managing director and CEO, shares with Business Standard the strategy to grow the bank's retail lending business in the coming quarters. Edited excerpts:

You have cut the interest rate on car loans and extended your discount offer on home loan rates. But why have you kept your base rate unchanged since May 2012?

Lending rate is a function of funding cost.

Our cost of funds is still high.

Hence, we have kept the base rate unchanged.

After the reduction in policy rate (on January 29) we decided to pass on the benefits to our customers wherever possible.

We will evaluate the liquidity situation and funding cost in the coming weeks before reducing our base rate.

Do you expect deposit rates to fall because of cut in the cash reserve ratio? It will depend on the competition and liquidity situation.

We don't expect deposit rates to alter dramatically in the near term.

How is the loan demand? Is there a greater focus on retail businesses?

We are witnessing a pick-up in loan demand in select segments.

While the demand for SME (small and medium enterprises) and home loans is improving, the response is mixed in automobile loans.

Gold loan demand continues to remain strong. Corporate credit demand is still not significant. In the first nine months of this financial year, while our advances increased by 19 per cent, growth in retail loans was close to 24 per cent.

For 2012-13, we are guiding for 14-16 per cent growth in our advances.

We will aim for 20 per cent credit growth next year. On the liabilities side, the focus remains on customer deposits.

We ran down around Rs 3,000-crore (Rs 30-billion) bulk deposits so far this year.

The non-resident deposit is also an important business for us. It has grown by 50 per cent this financial year.

How do you plan to grow your retail loan portfolio?

We are taking a number of initiatives. We have launched a national auto loans hub in Kochi.

The hub will be a single window for processing and sanctioning of auto loans on fast track. Our lending rates are very competitive. We are also expanding our branch network.

Currently, we have 1,030 branches. We plan to have 1,250 branches by March 2014.

Do you plan to enter the credit card business?

There is no plan to enter that as of now. We will continue to focus on secured retail lending.

Is asset quality stress easing? Will the new provisioning norms hurt profitability?

The credit quality of our retail and SME portfolio is stable. But large corporate accounts continue to stay choppy.

We are still working through one or two vintage accounts.

In terms of loan restructuring, we have sorted most of the difficult cases.

If incremental loan restructuring continues to be modest, there won't be much impact on our profit and loss account.

I believe banks do not restructure loans just because that option is available.

There is a need to support customers when the environment is harsh.

But with cost of restructuring becoming expensive, banks will now be more cautious.

Do you plan to raise capital in the near future?

Our capital adequacy ratio was 14.9 per cent at the end of December 2012. It is fairly adequate and we do not need additional funds for the next 12 months.
Image: Shyam Srinivasan | Photograph courtesy: Business Standard