A brand can move from creating affinity to inspiring awe and respect, writes Madhukar Sabnavis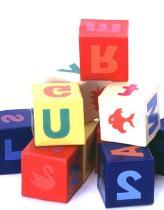 What makes a Sachin Tendulkar and Roger Federer connect with many of their fans? At one level, they are achievers; they are well known stars and have both fame and fortune, things that many youth and young adults desire and strive for.
But digging deeper, they also embody the spirit of excellence, the pursuit of perfection, and they represent a performance level that most can't hope to achieve. What makes these brands tick is their ability to drive awe in their fans.
 
What made Gandhi and Nelson Mandela the legends they are? They were freedom fighters who delivered independence for the nation they represented. They espoused philosophies that were different from what were then prevalent - they were square pegs in round holes.
But what most admirers of these two actually find interesting is that they were able to mobilise millions of people to follow what they preached and get them to commit to the cause by action.
They started movements - and they did this by inspiring people, by tapping into a higher goal that people wanted to achieve and by galvanising them. Not surprisingly, they were and are respected figures.
 
Is there something instructional for product brands - something to learn from these towering personalities?
 
In the more mundane world of product branding, two brands are interesting to revisit and study.
Apple and Steve Jobs have given the market a slew of products known for innovation and redefining markets.
At one level, it helps owners to feel trend-setting and ahead of times every time they pick up an Apple product. It also delivers delightful product experiences. However, dig deeper and there is something very reverential many Apple aficionados feel about the brand and its creator that being part of something created by the brand is a reward in itself.
For millions who can perhaps never hope to achieve anything close to what Apple does, owning the product is the closest to getting there.
 
Turn back to the 90s and rewind to Benetton's path-breaking campaign of "United colours" that attempted to raise the issue of racial discrimination and bring colours together. It was built on a thought and philosophy no one could dispute. It took the brand beyond fabric, design and colours. It made buyers feel part of a movement that was evangelising the need for an equal world.
 
Both brands went beyond brand attributes and benefits - functional and emotional - to stand for higher values and causes that the consumer could look up to or join. This is perhaps the next frontier for brands.
 
We have now seen three decades of big-time, conscious brand-building; two decades of media proliferation and clutter and two decades of consumerism. The result is clearly emerging categories are getting commoditised. Advertising during this period has become more engaging and entertaining. There is perhaps need to do more in today's environment to gain traction with consumers.
 
Iconic brands now have an opportunity to go beyond affinity and preference-building to engage with consumers more deeply by owning philosophies and causes that resonate with the consumers at a higher level.
This does not necessarily mean taking on corporate social responsibility activities or doing social good.
An insurance brand can espouse the cause of safer and healthier living; a grooming brand can promote the cause of a beautiful world (there were strains of this idea in Allen Solly's "I hate ugly" campaign of last season); and a white goods brand could encourage people to live life on their own terms - unrestrained - as a fridge or a microwave helps in providing fresh food, anytime!
When the cause is linked to the product or service, the value of the brand gets enhanced and it moves the brand from having a role in the consumer's life to making a difference in the larger world.
And this gives it a stature that goes beyond benefits and brand personality. And if the cause is large or arousing, it can easily inspire awe, respect and enlistment!
 
Lifebuoy Swastya Chetna is an initiative run by Unilever in rural Indiato educate consumers on the value of personal hygiene. At one level, it positions the brand as a germ-fighter that helps prevent dysentery - a common rural problem of bad hand-wash habits.
At another level, it moves the brand from being a hygiene brand to a health brand and makes it espouse the cause of a healthier India by enabling the consumer with one good habit to reduce the chances of illness. And this creates connection with the brand at a higher level - almost governmental and developmental in nature - and makes it a social benefactor for those who are striving to live a better life in tough conditions.
Tata Tea's recent "Jaago Re" campaign is another interesting example in this context. It has broken away from tea attributes of strength, taste and freshness and pitched itself "laterally" on a tea benefit of awakening.
 But awakening has taken up the cause of opening the eyes and minds of an apathetic consumer group to both their responsibilities and the social ills around them (voting and corruption).
And thus starting a movement. Both ideas have germs (or gems) of being able to make the brand transcend from propositions to philosophies.
 
Making this transition has its advantages. At a marketing level, it provides stimulus to get media editorial to talk about the cause and the movement and thus it becomes a multiplier in itself.
With the emergence of digital media, buzz gets easier to generate and spread. In a hierarchical culture like India's, it makes the brand look like a leader and benefit from the respect it evokes.
And above all, it helps provide the consumer with a fresh perspective of the brand and make it stand out from a clutter - where many brands are still trying to outdo each other at a product level.
Of course, it is concomitant that the product delivers at the base level, competitively and to complete consumer satisfaction. And the brand's history should give it permission to carry the philosophy.
 
India is a developing economy. However, in many categories, India is as crowded as the most developed markets in the West. It's time for brands to reappraise their cause-and-effect formula and move from pure affinity-building.
 
Something worth thinking about.
 
The author is Country Head-Discovery and Planning, Ogilvy and Mather India. Views expressed are personal.