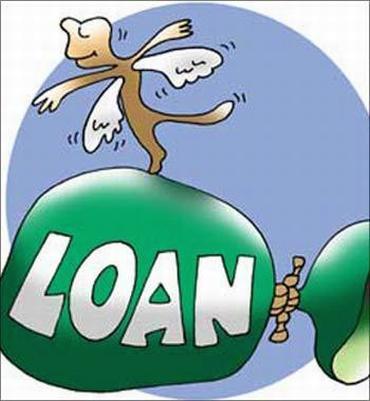 BoB's offer of a lower home loan rate to customers with credit scoreS of 760 and above makes it incumbent on everyone to pay heed to this all-important number, experts tell Sanjay Kumar Singh.
Illustration: Uttam Ghosh/Rediff.com
Bank of Baroda (BoB) has upstaged all its public and private sector peers by announcing a home loan rate of 8.35% -- the lowest in the industry currently.
However, the offer comes with a catch.
This rate will only be available to customers with a credit score of 760 or more.
Customers with a lower credit score will have to pay a higher rate of interest.
This pioneering step by BoB marks a shift towards risk-based pricing of loans, making it incumbent on everyone to pay heed to their credit score.
So far banks have used the credit score as one of the criteria to either approve or deny a loan request.
But high-quality borrowers were not actively rewarded for maintaining a good score.
This is the significant change that comes about with BoB's offer.
"In the light of this development, it appears that credit scoring models will now have a larger role to play in the assessment of a borrower, thereby rewarding consumers for good credit," says Mohan Jayaraman, managing director, Experian Credit Bureau, India.
Risk-based pricing of loans is the norm in developed markets.
Experts say that other banks may soon follow BoB's lead and introduce risk-based pricing in home loans, and subsequently, in other loan products as well.
A credit score reflects a person's past repayment behaviour and the likelihood that s/he will repay her/his loans on time.
It ranges from 300 to 900.
"Based on CIBIL data analysis we have observed that most banks lend to individuals with a credit score of 750 and above," says Harshala Chandorkar, chief operating officer, TransUnion CIBIL.
To know where you stand currently, first obtain your credit score from a credit bureau (some Web sites also offer it free of cost) and then work towards maintaining and improving it.
The most important prerequisite for this is to maintain a good repayment history on all loans.
Any delay or default will cause your score to plummet.
Potential borrowers also need to develop an adequate credit history.
"If you don't have adequate credit history, credit bureaus will not have enough data to score you properly," says Arun Ramamurthy, co-founder, Credit Sudhaar, a firm that helps people improve their credit score.
Building a credit history becomes important for those occasions when you need to borrow a large sum, say, to purchase a house.
Avoid borrowing beyond your means.
The sum total of all your EMIs should not exceed 50 per cent of your gross salary.
Also avoid borrowing to the hilt on your credit card.
In case you default on a loan, don't evade the bank.
"If you are transparent and explain your situation, nowadays banks are open to restructuring the loan," says Ramamurthy.
While your credit score will dip initially after the default, it will improve gradually.