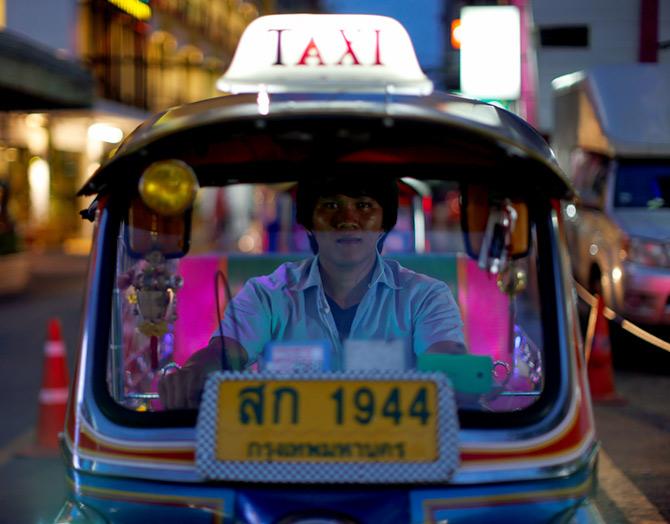 CNN has released its annual list of the world's Top 10 destinations in 2016. It's time you added these places to your bucket list.
From the touristy Bangkok to the culturally rich Istanbul; the well-connected Tokyo to the busy streets of New York, we bring you 10 of the world's most popular cities for travellers in 2016.
Wondering which destination occupies the top slot in 2016?
Take a look!
10. Seoul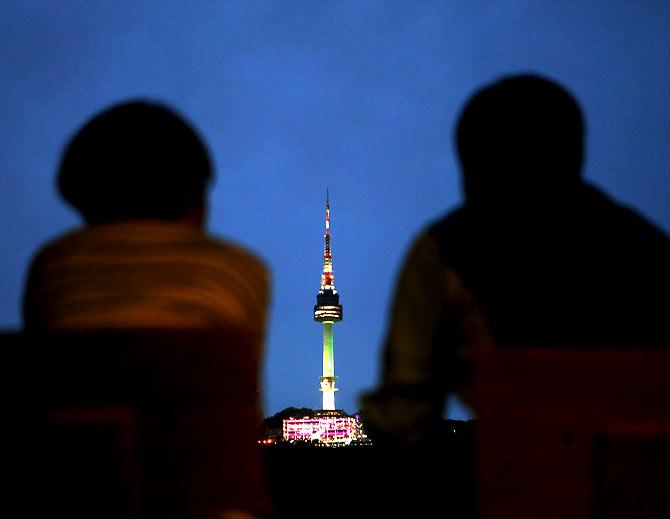 IMAGE:

A couple looks at the N Seoul Tower illuminated in the yellow and green colours of Brazil's flag in Seoul.


Tourists are known to visit Seoul from its historical palaces. Oh! Don't forget that it's a haven for foodies with a pot pourri of street snacks and royal meals.
The city expects to see 10.2 million visitors this year.


Photograph: Kim Hong-Ji/Reuters
9. Tokyo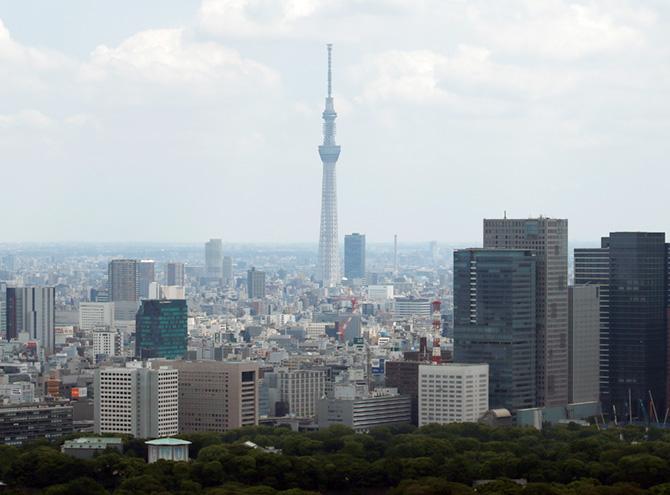 IMAGE:

Tokyo Sky Tree stands at 634 m.


Tokyo is one of those cities which is growing and reinventing itself everyday. That's the draw for the 11.7 million travellers who plan on visiting Tokyo in 2016.
It has all one needs for a great city -- well-connected public transportation, hip and happening night life and plenty of open spaces. It also boasts of more Michelin star restaurants than any other city.

Photograph:

Toru Hanai/Reuters
8. Istanbul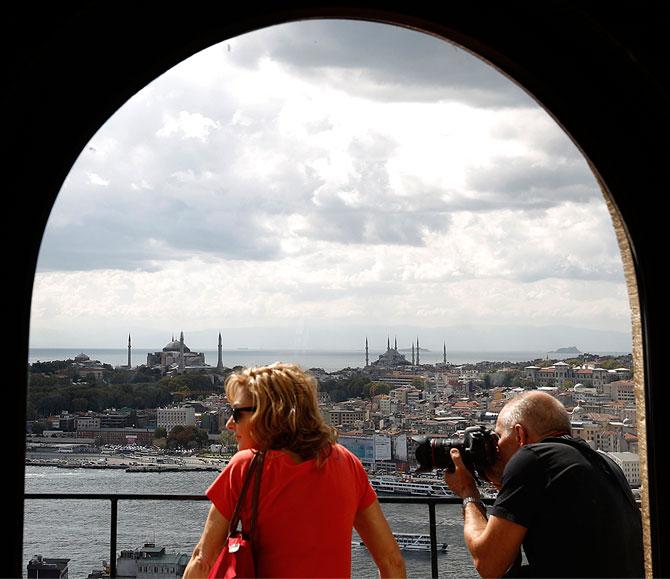 IMAGE: A dreamy yet culturally rich city, the Grand Bazaar in Istanbul is worth a visit.
Plenty of travellers visit Turkey during their stop-overs and spend a couple of days here.
Besides exploring the exciting markets, the friendly locals, are a delight to talk to.

Photograph:

Murad Sezer/Reuters
7. Kuala Lumpur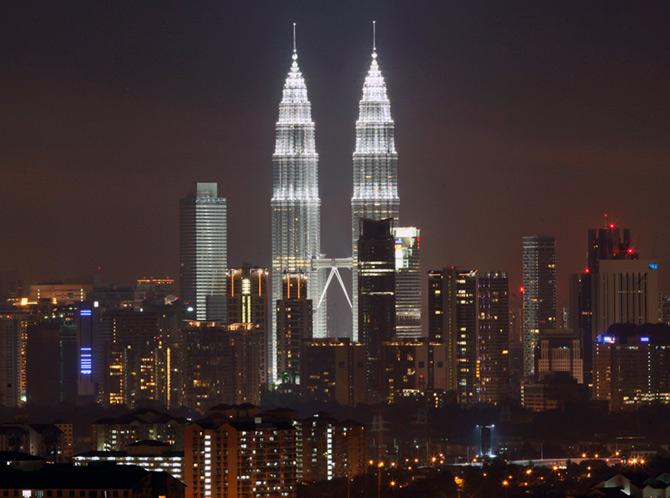 IMAGE: The Petronas Twin Towers in Kuala Lumpur is a Malaysian landmark.
While people boast of the rainforests in Malaysia, it is the city of Kuala Lumpur that needs more than a mention. The splendid high-rises and iconic views will leave you spell-bound.
Approximately 12.02 million visitors are expected to visit this city in 2016.

Photograph:

Bazuki Muhammad/Reuters
6. Singapore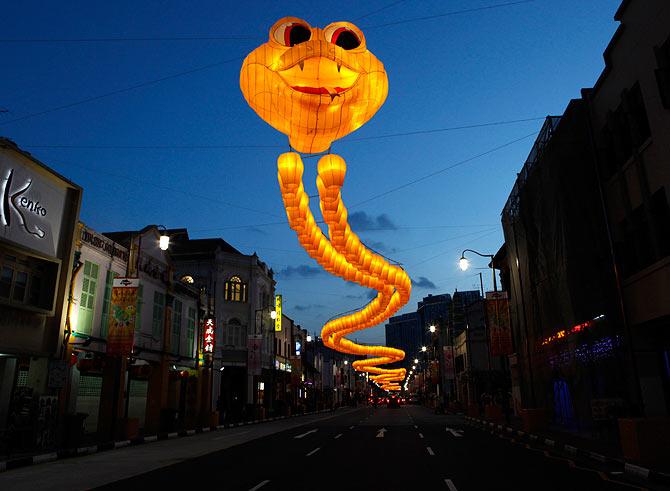 IMAGE: Chinatown in Singapore is a spot that Indians love to eat and shop at.
The locals in Singapore are friendly and will make you feel at home. Travellers will never face a dearth of touristy spots here. There's Sentosa Islands, nightlife safaris, gardens by the bay and the Singapore zoo.

Photograph:

May Naji/Reuters
5. New York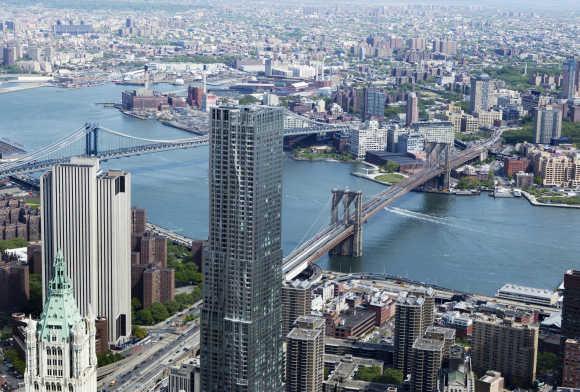 IMAGE:

The Brooklyn Bridge and Manhattan Bridge as seen from the 90th storey of One World Trade Center in New York.


It's the place to visit once in your lifetime. You will never be tired of exploring the city and there's never a boring day at NYC.
The Empire State Building is a must-see and you cannot skip visiting Central Park. The Central Perk Cafe from the popular Friends is a real place now and is located at NYC.

Photograph:

Lucas Jackson/Reuters
4. Dubai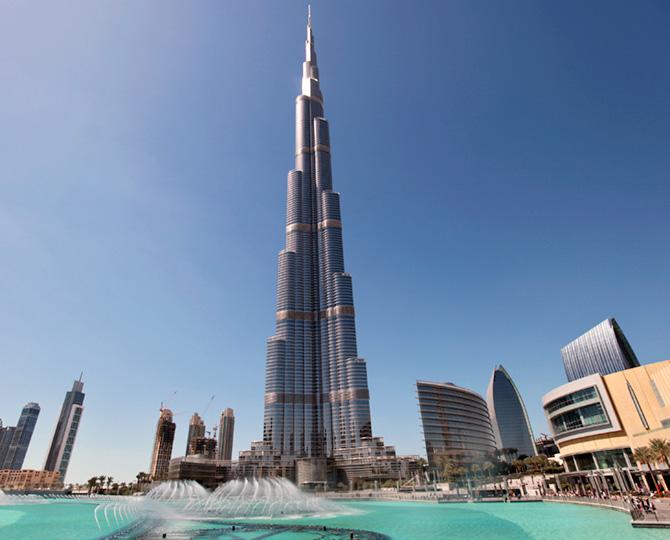 IMAGE: The Burj Khalifa, the world's tallest tower at a height of 828 metres (2,717 feet), stands in Dubai.
The city can be covered in a few hours and that's why people don't stay for long here.
It is a fascinating city with modern architecture and a global fare to appease your taste-buds.

Photograph:

Mohammed Salem/Reuters
3. Paris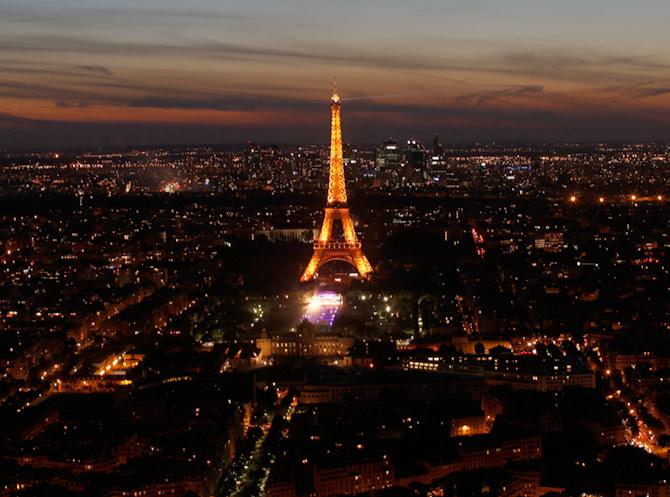 IMAGE: Everything is so beautiful and perfect here. Take the Eiffel Tower for instance! By day it is a thrill to climb the fleet of stairs leading to its top, and by evening it is a pleasure to watch it all lit up like a beautiful bride.
But the city also has some more beautiful architecture for you to admire.

Photograph:

Pascal Rossignol/Reuters
2. London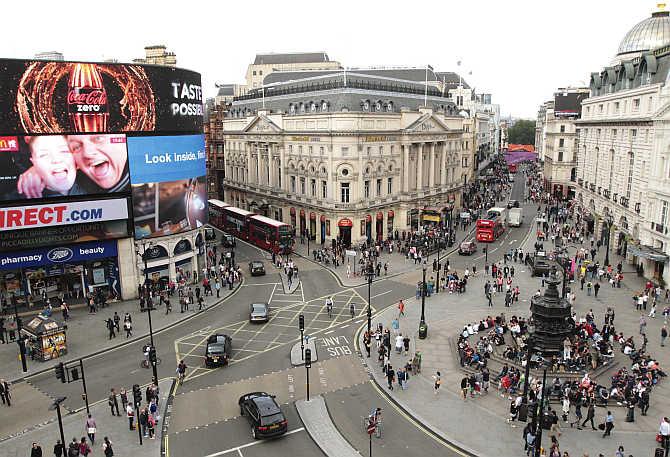 IMAGE: This city is not just for the fashion conscious and art lovers.
There's so much of character to London and it is immersed in history. Probably that's why it is the second-most visited city.
Its landmarks like the Big Ben, Tower Bridge and Thames River make for perfect tourist spots. The landscapes, museums and galleries are worth a visit too.

Photograph: Reuters
1. Bangkok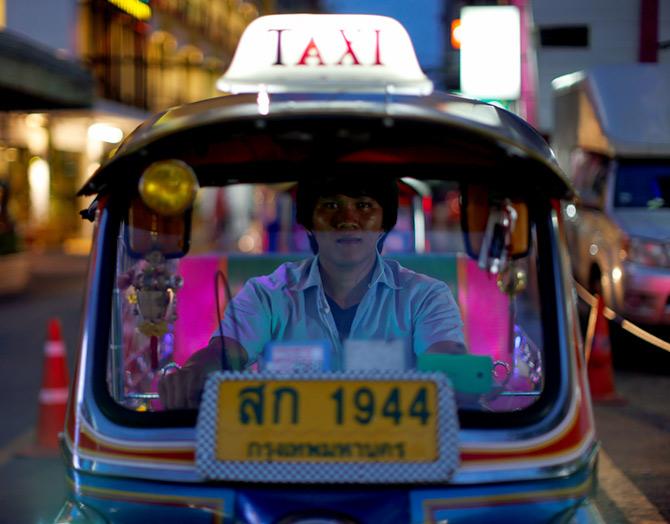 IMAGE: Indians love to visit Bangkok for many reasons:
A. It's a two-hour flight away from Mumbai
B. Its currency is cheaper than the rupee and
C. It's probably the only city -- other than India -- where you can haggle when shopping!
If numbers are anything to go by, Bangkok will be seeing around 21.47 million visitors in 2016.

Photograph:

Jorge Silva/Reuters