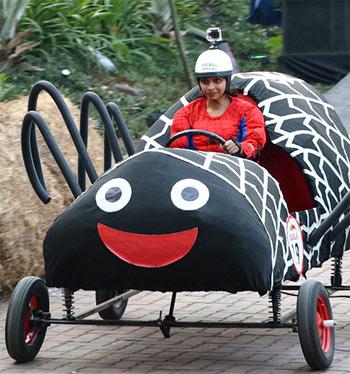 Avid Mumbaikars showed us what fun it is to race handmade cars down a slope.
Photographs: Hitesh Harisinghani/Rediff.com
The Red Bull Soapbox Race 2016 is an international event that invites participants to race downhill in small handmade cars.
The best part of the race -- the creatively-designed cars have no engines or brakes. If you crash, you lose.
How does one get to the finish line? It all depends on that one strong push your teammates are allowed to give you!
Sounds interesting?
Well, at an event held in Powai, Mumbai, 40 such cars -- known as soapboxes -- participated in a race that was flagged off by the star cast of Force 2, John Abraham and Sonakshi Sinha.
Here are some glimpses from the fun event: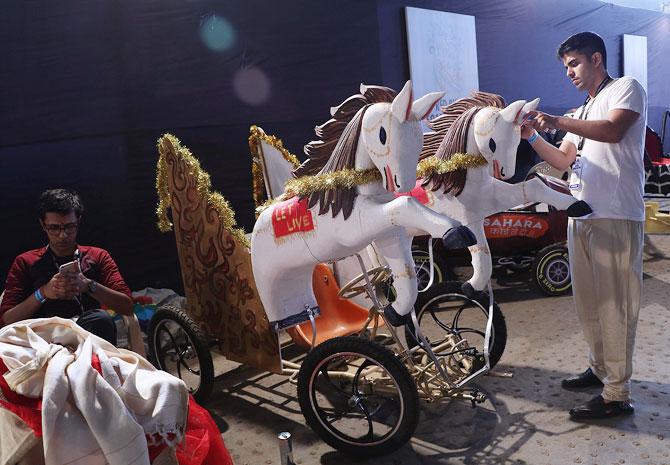 IMAGE: One of the contestants from the team, Band Baaja Baraat, gives finishing touches to his vehicle, Suhaagan (meaning married woman in Hindi), ahead of the race.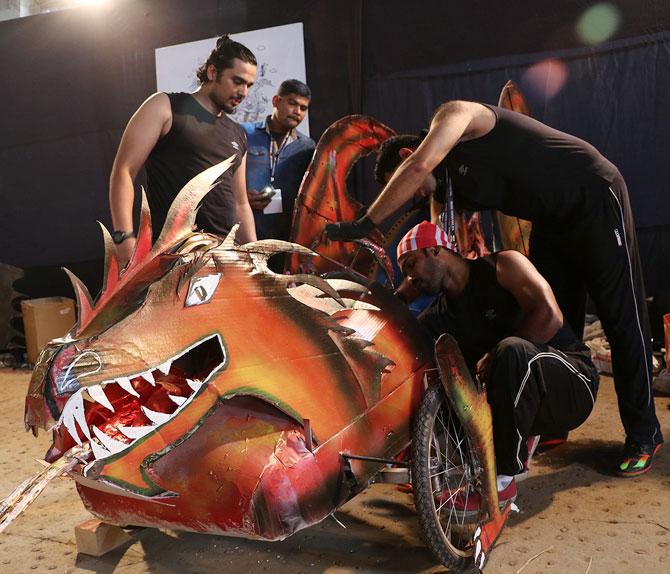 IMAGE: That's Beasty Feasty, by team Apollo Stride, getting ready for the race.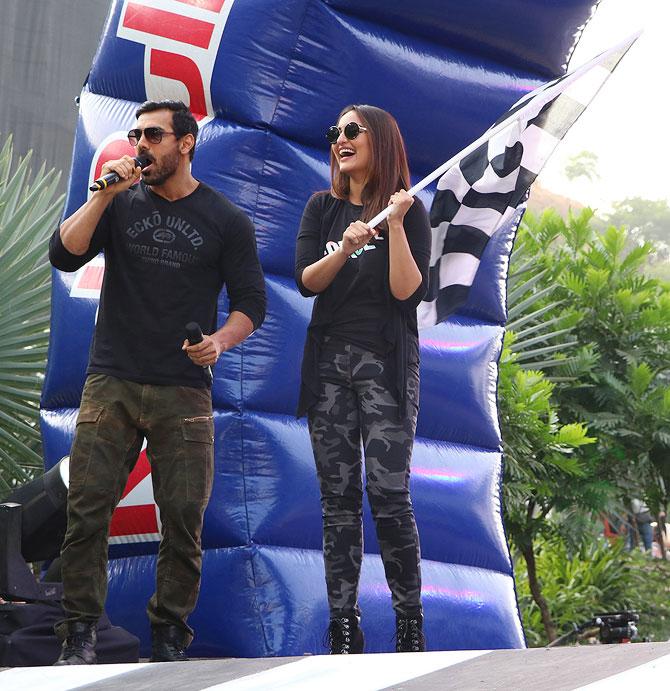 IMAGE: John Abraham and Sonakshi Sinha flag off the event in Powai, Mumbai.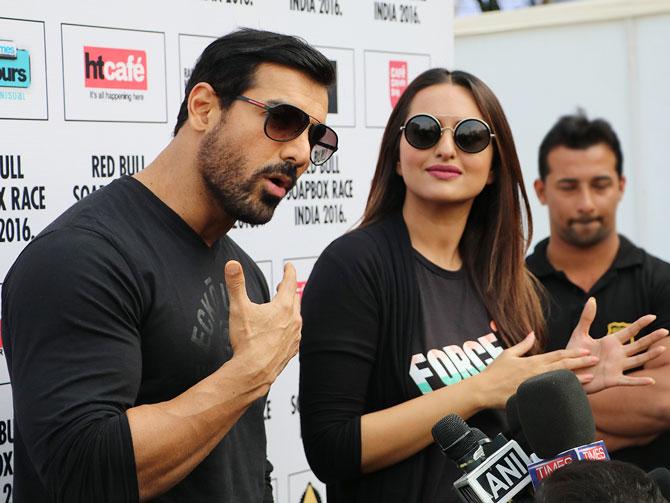 IMAGE: Before that, a few words of advice.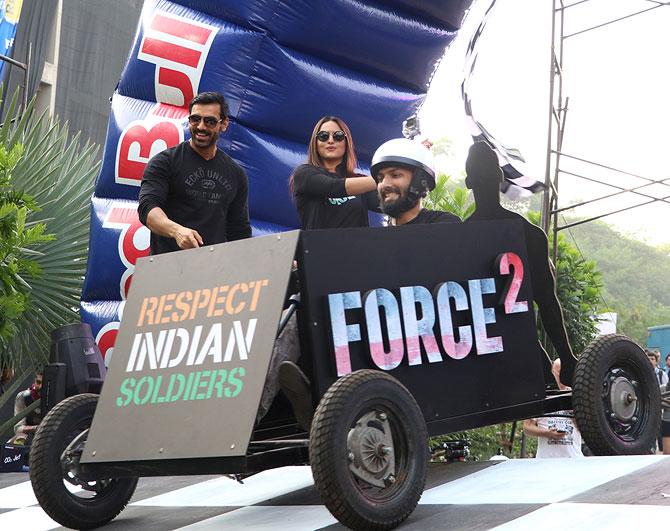 IMAGE: And the mandatory promotion of their film, Force 2, which releases this week.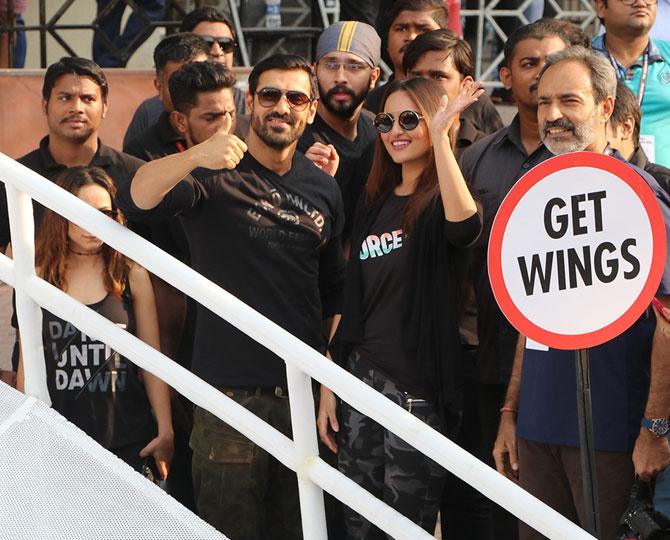 IMAGE: Yup, wings are exactly what the contestants will need to win this race.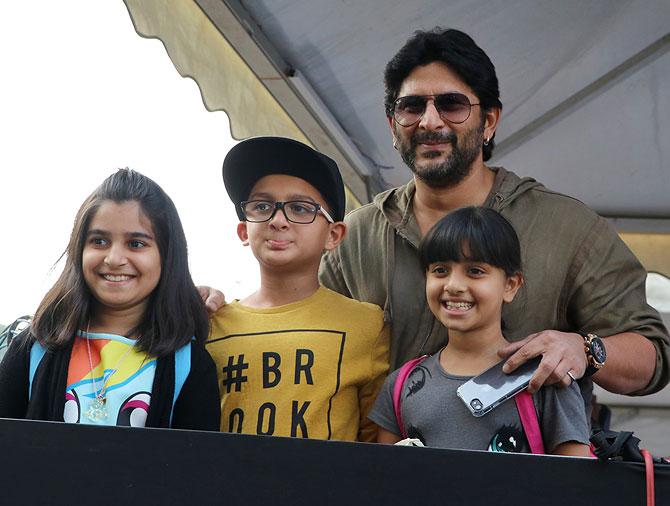 IMAGE: Arshad Warsi's children, who were there with a friend, are all smiles.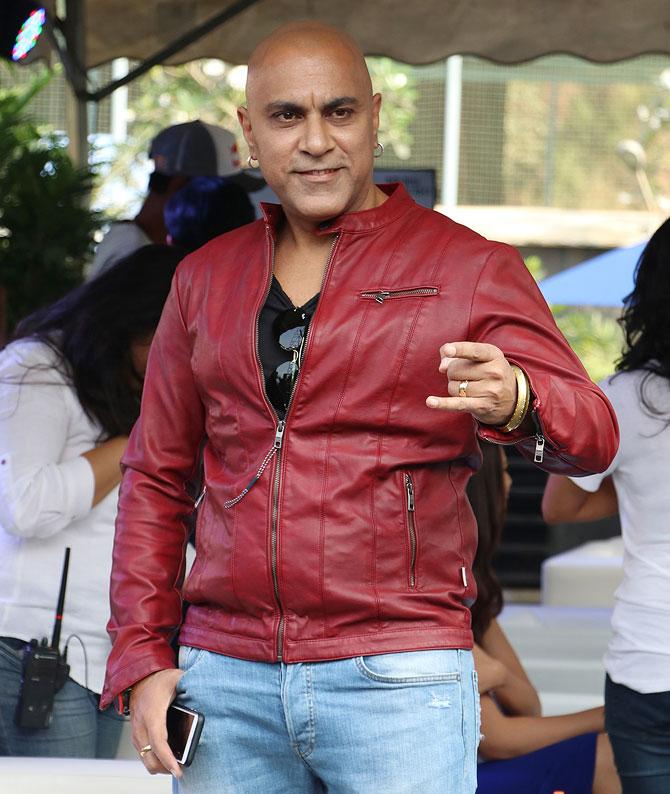 IMAGE: Look who made a rare appearance -- India's first popular rapper, Baba Sehgal.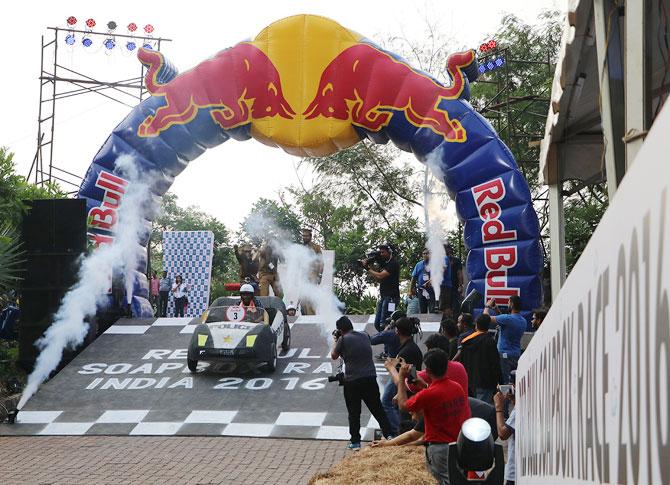 IMAGE: And the race begins...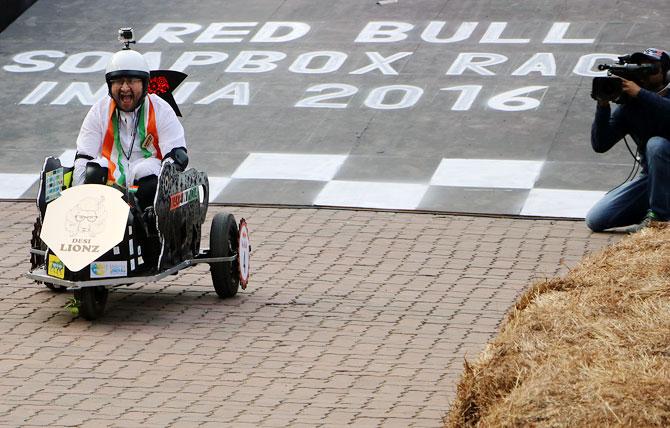 IMAGE: The excitement is obvious.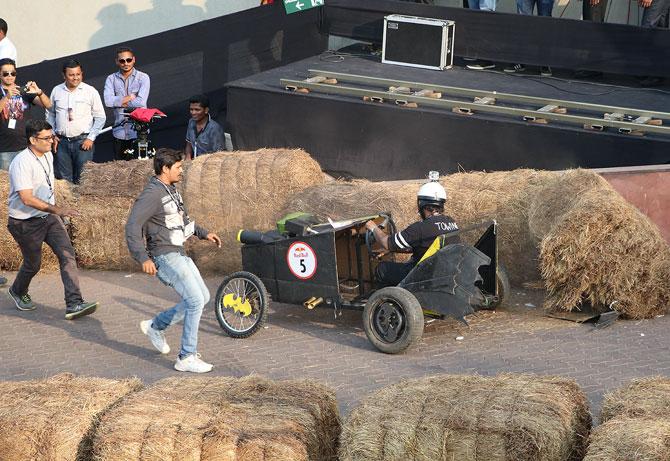 IMAGE: Oh no! A bat vehicle crashes and volunteers rush to help.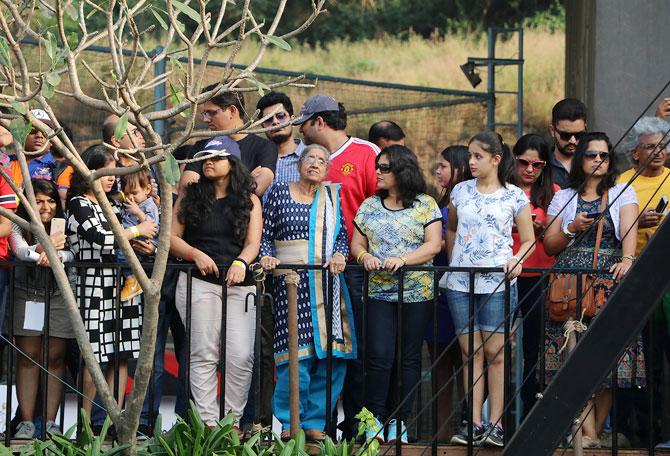 IMAGE: Ooh! Will my favourite car win?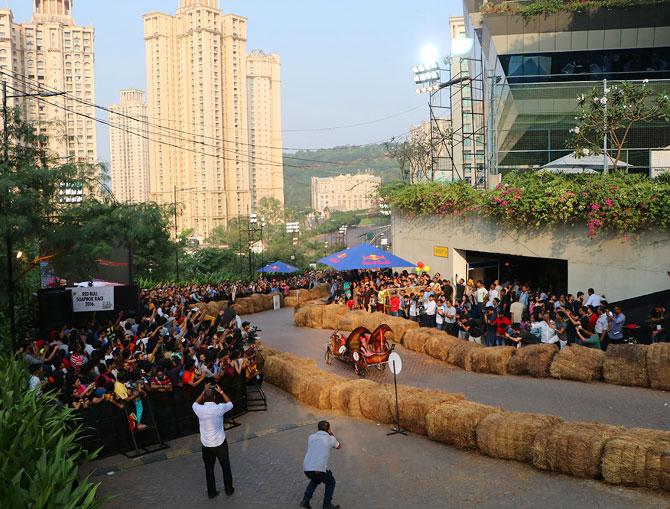 IMAGE: The downhill path was dotted by cheering audiences at both ends.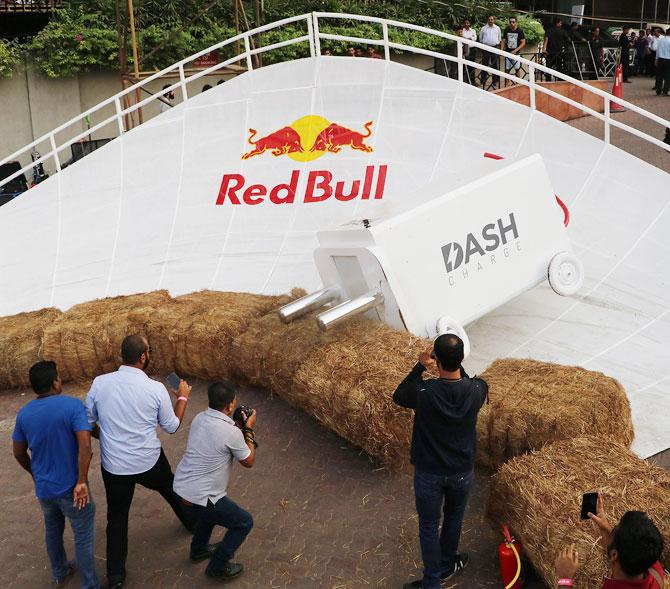 IMAGE: Another one bites the dust, much too close for the photographers's comfort.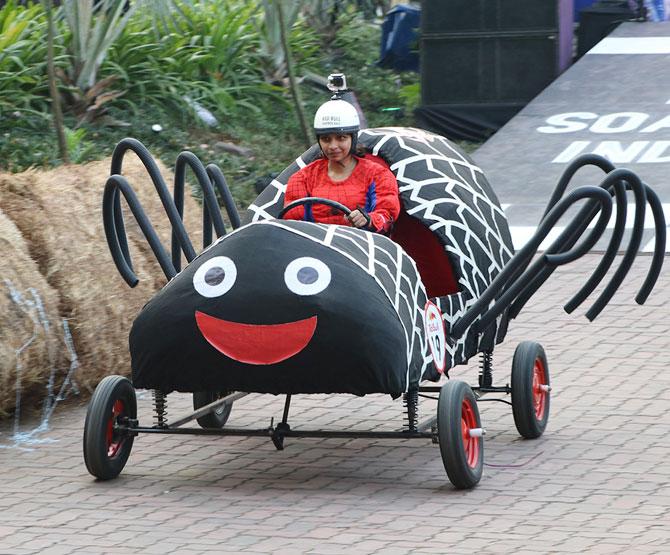 IMAGE: Spiderwoman in her webbed car. Incidentally, she was the only female contestant in the race.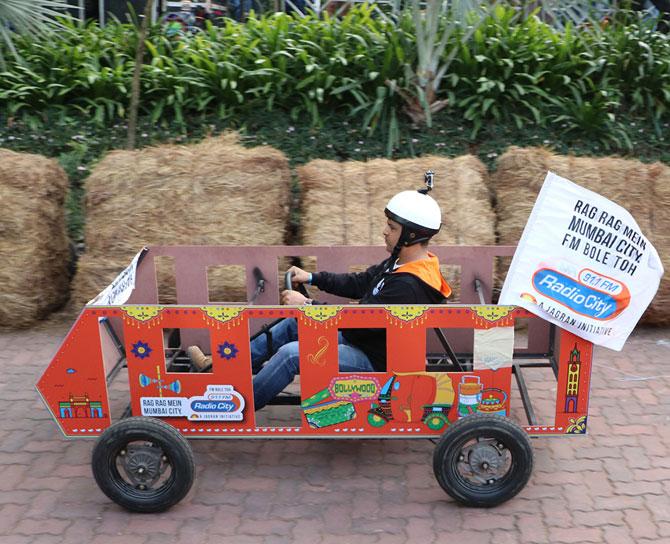 IMAGE: All publicity is good publicity...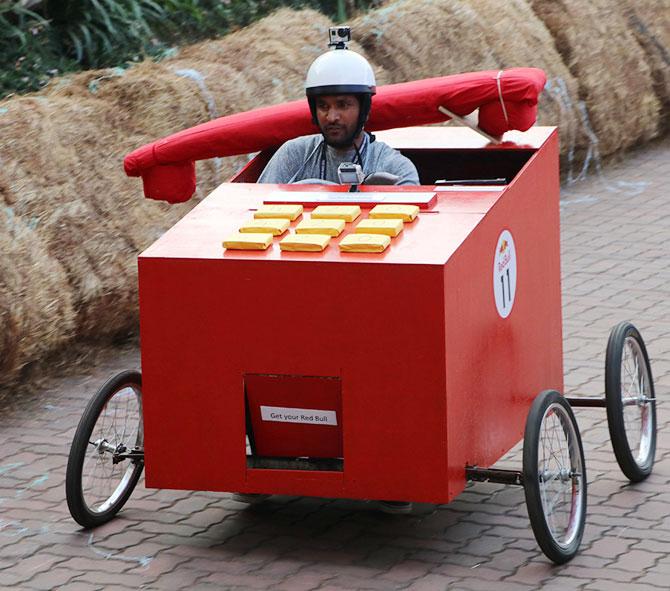 IMAGE: The participants ranged from the ages of 20 to 40 years.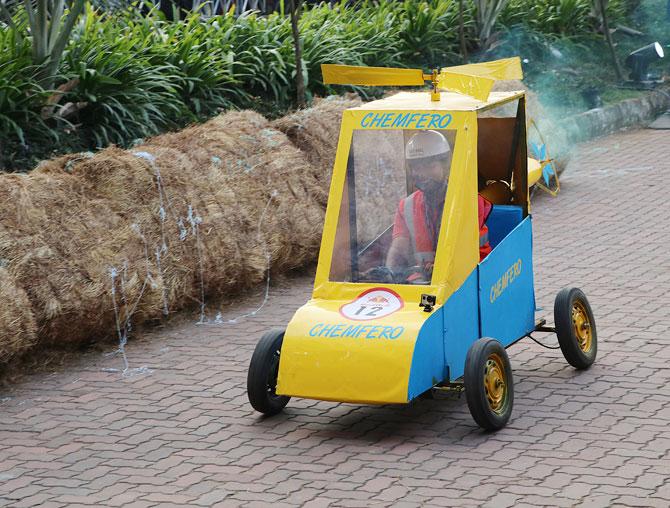 IMAGE: Will I fly?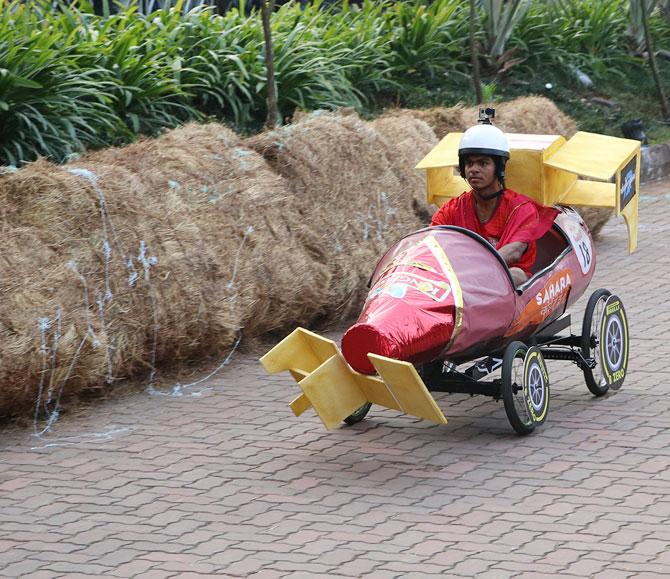 IMAGE: The king of good times? Not so apt any more.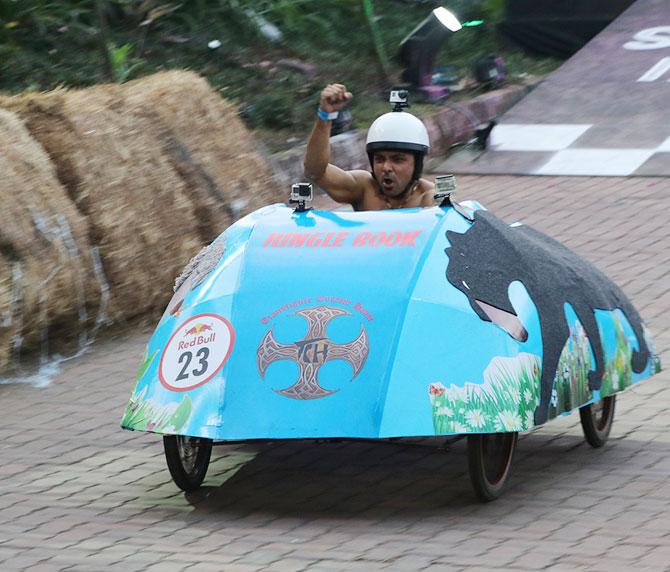 IMAGE: Oh my! He forgot his clothes!!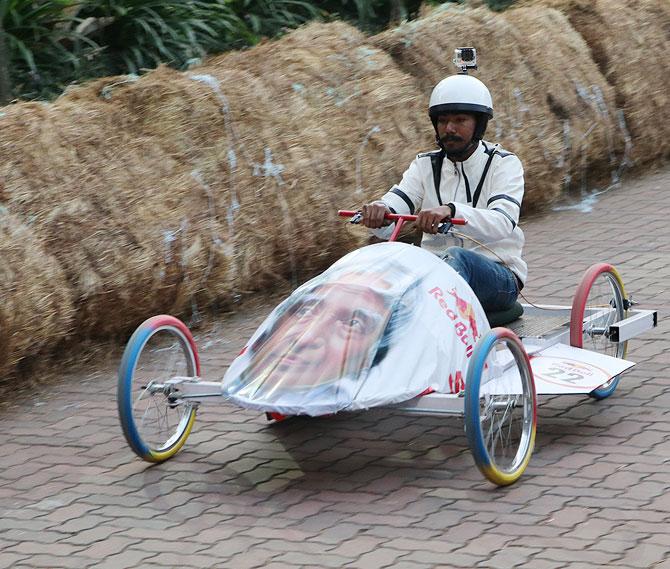 IMAGE: A tribute to APJ.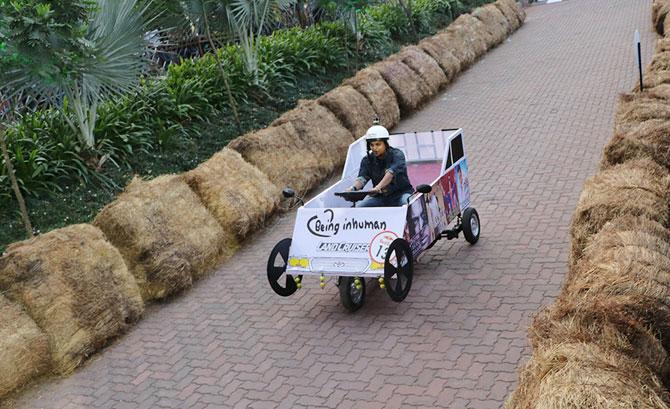 IMAGE: This one had their wheels in the air. If you look closer, there is a message. Landcruiser. Being Inhuman. We'll let you connect the dots.