12 cosplayers reveal what they do when they are not in their costumes.
Cosplay, also known as the art of dressing up as a character from a work of fiction, sounds like a lot of fun.
But what do these cosplayers do when they are not at Comic Con?
Take a look!
Photographs: Hitesh Harisinghani/Rediff.com. Text: Anita Aikara/Rediff.com
Also Read: Too hot to handle: A fierce, desi Lara Croft!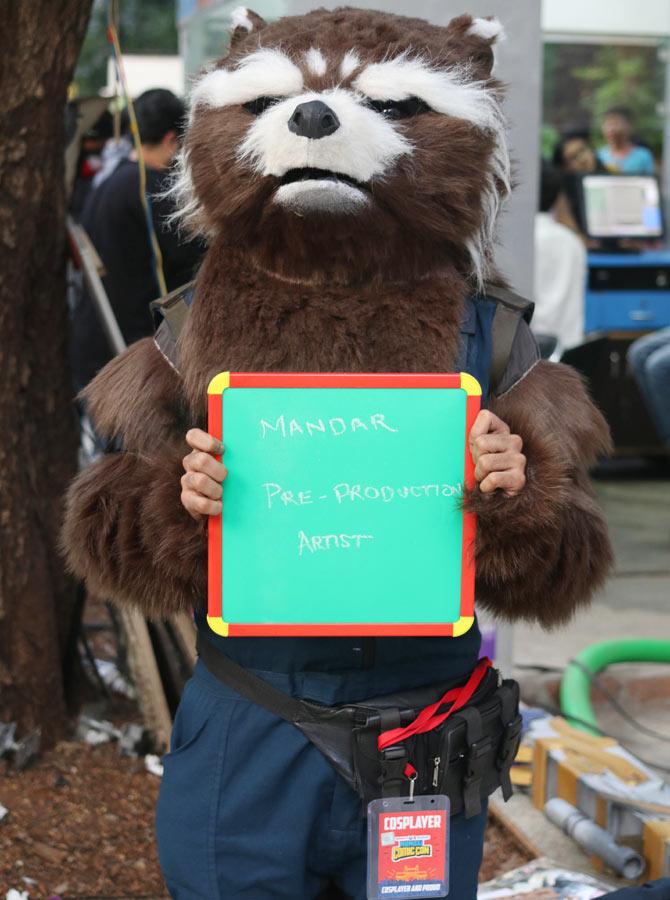 Rocky Raccoon from the Guardians of the Galaxy is a pre-production artist.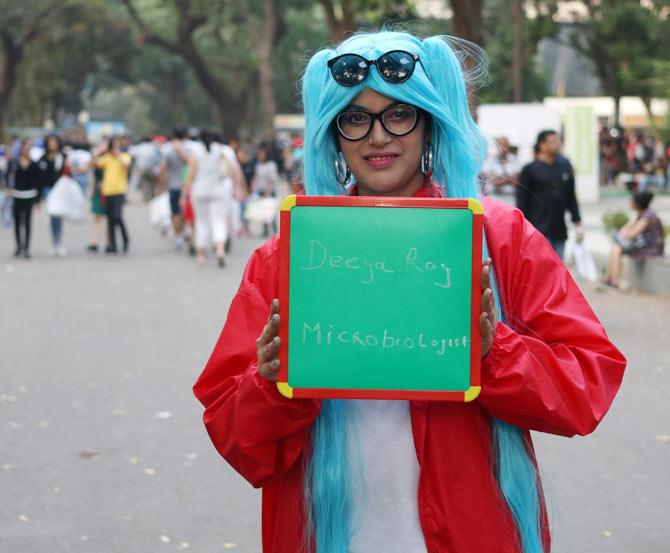 16-year-old Hatsune Miku with turquoise twintails is a microbiologist.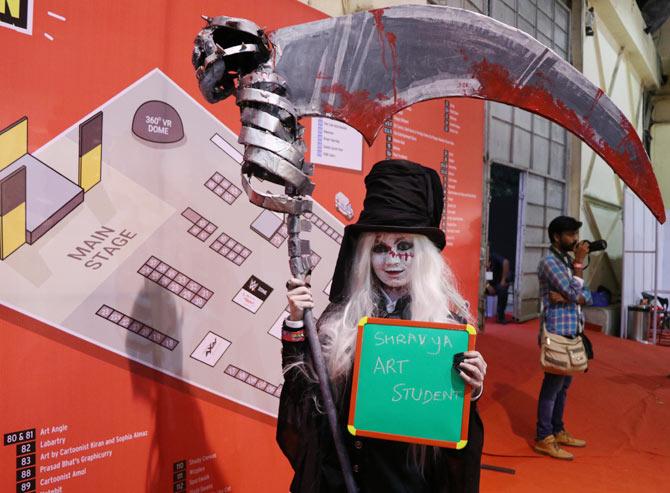 The undertaker from the Black Butler is an art student, who has a fascination for scythes.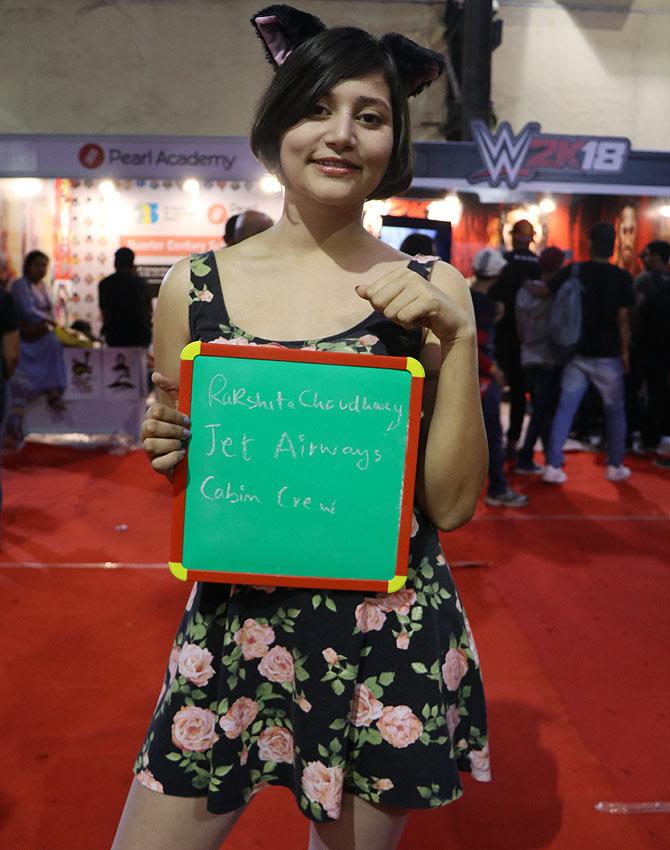 Cute anime girl Neko is a Jet Airways cabin crew.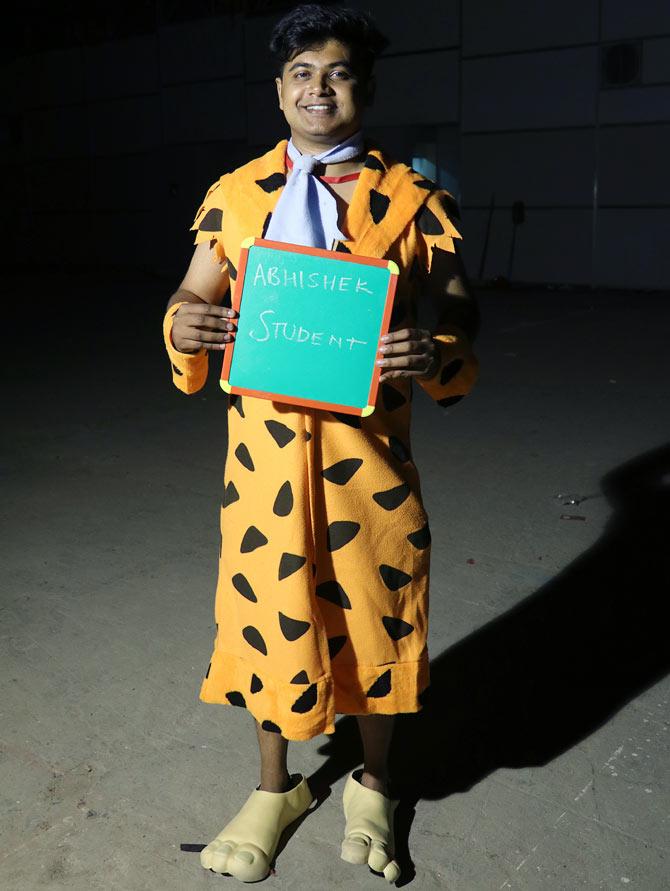 Modern stone-age man, Fred Flintstone is a student.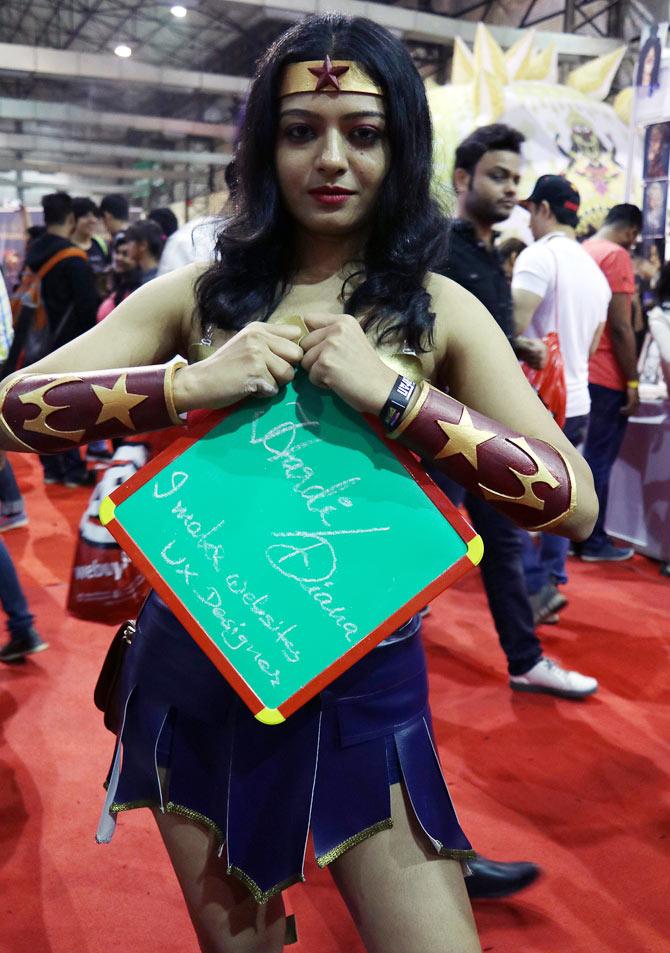 When Wonder Woman aka Princess Diana is not using her superpowers, she makes websites.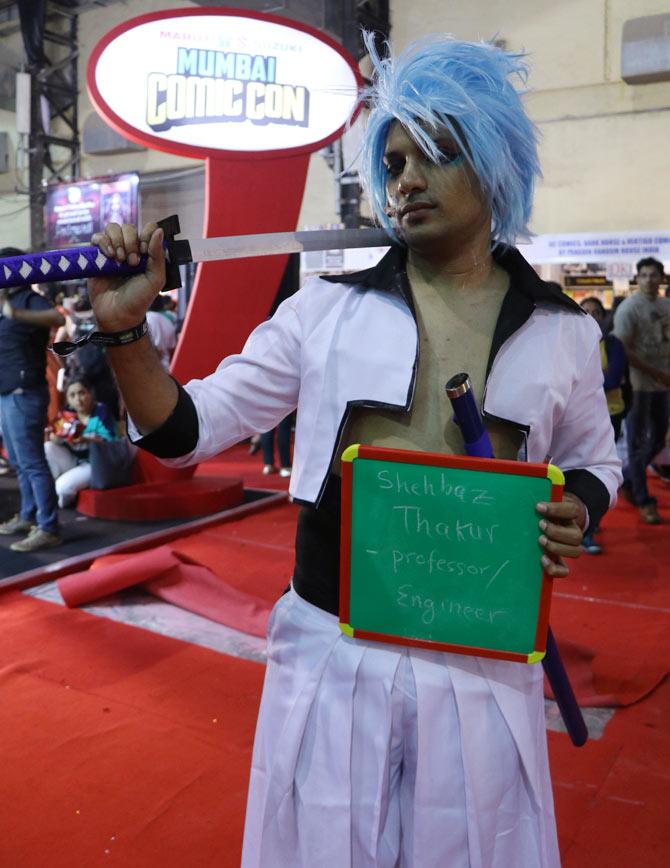 Meet Grimmjow Jaegerjaquez, who is a professor and engineer when he is not in costume.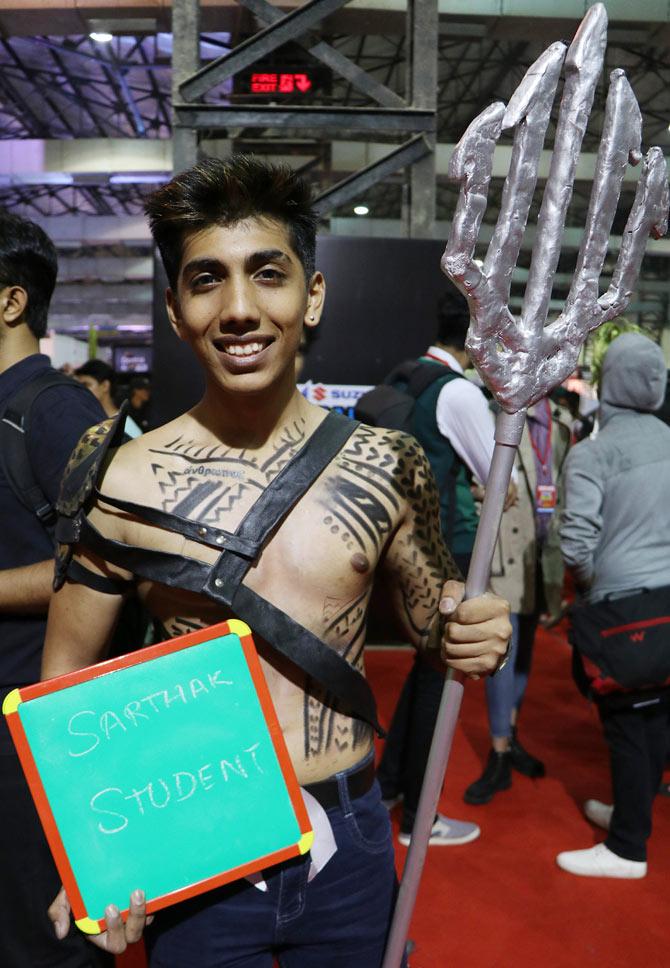 Justice League's Aquaman is a student, who loves to workout.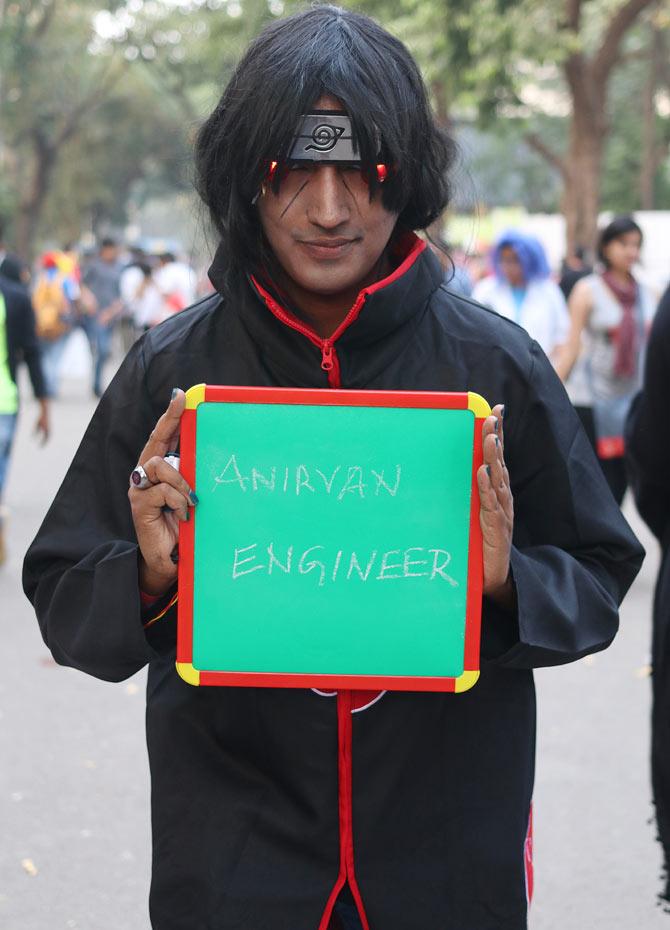 When Itachi Uchiha is not controlling people's minds, he works as an engineer.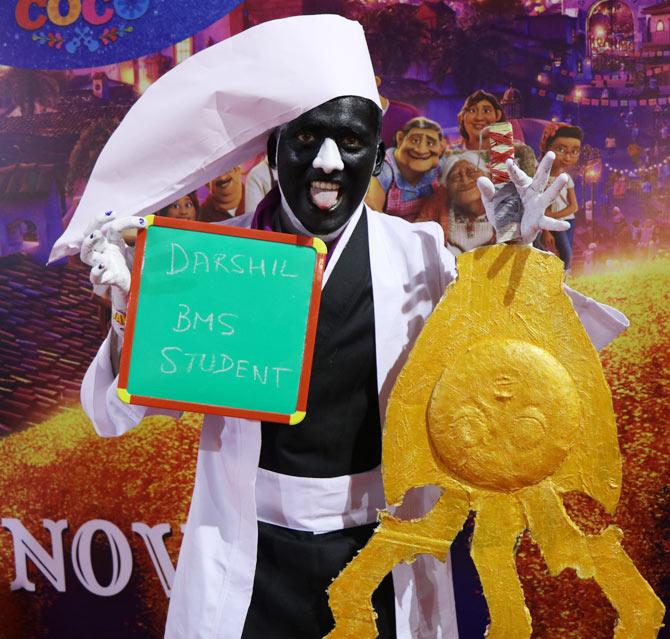 Mayuri Kurotsuchi from the Bleach anime is a bachelor of business management student in his final year.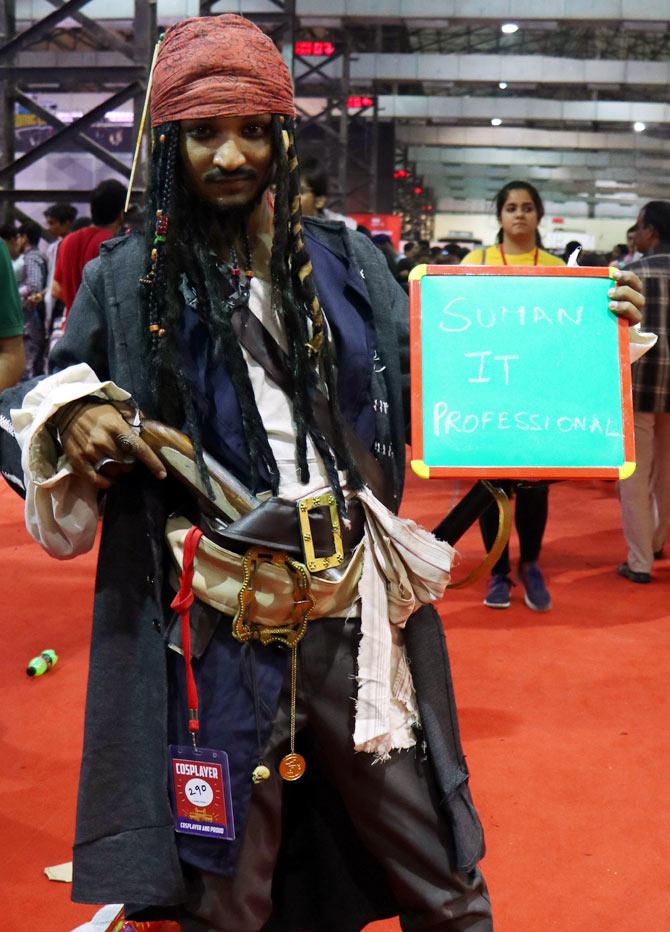 Captain Jack Sparrow is an IT professional, who works in business intelligence.
Clumsy and shy Grell from Black Butler is a BA student, who is currently appearing for his exams.