This desi Lara Croft swooped into Mumbai for Comic Con and had us floored!
The weekend saw yet another incredible edition of Comic Con Mumbai.
Nerds, comic book lovers and pop culture aficionados descended on Mumbai to attend the 5th edition of Comic Con.
The highlight of the two-day event was the elaborate cosplay. From Tomb Raider's Lara Croft and Hella from Thor Ragnarok, Jon Snow and Daenerys Targaryen from Game of Thrones, to Baby Groot and Rocket Raccoon from Guardians of the Galaxy, we bring you the best cosplay from the Mumbai Comic Con.
Photographs: Hitesh Harisinghani/Rediff.com. Text: Anita Aikara/Rediff.com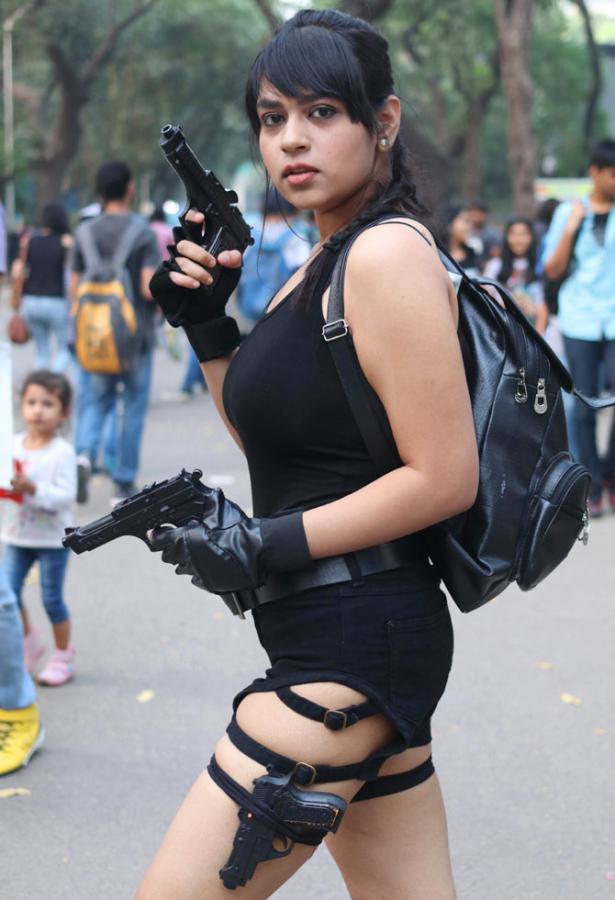 Sanjana, a second year BSC student specialising in clinical psychology, portrayed Lara Croft.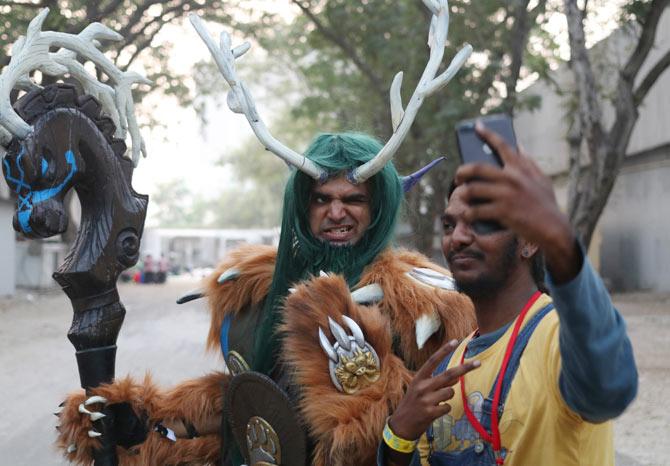 Sameer Bundela also called At8 (a cosplay moniker) was Broll from the World of Warcraft.
"I have been cosplaying for six years now and every year I challenge myself to do something different." Sameer, who spent around Rs 15,000 on his costume, adds,

"If my parents love it, they keep it (the costume). Or else I just give it way."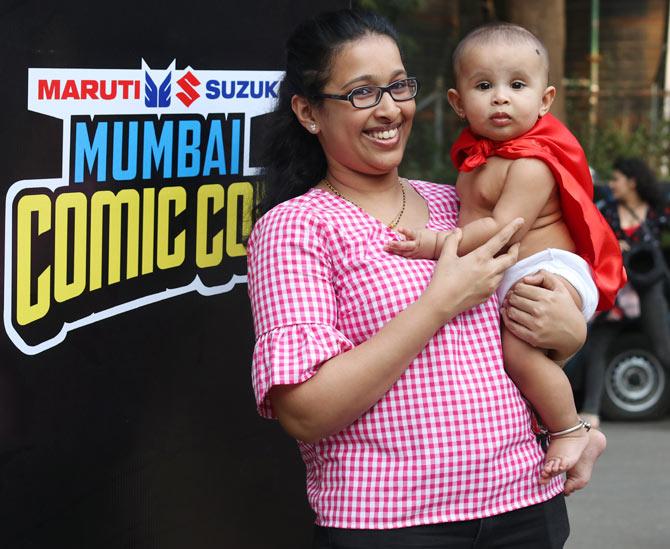 Meet the youngest superhero at Comic Con :)
Seven-month-old Kshitij was dressed as Captain Underpants.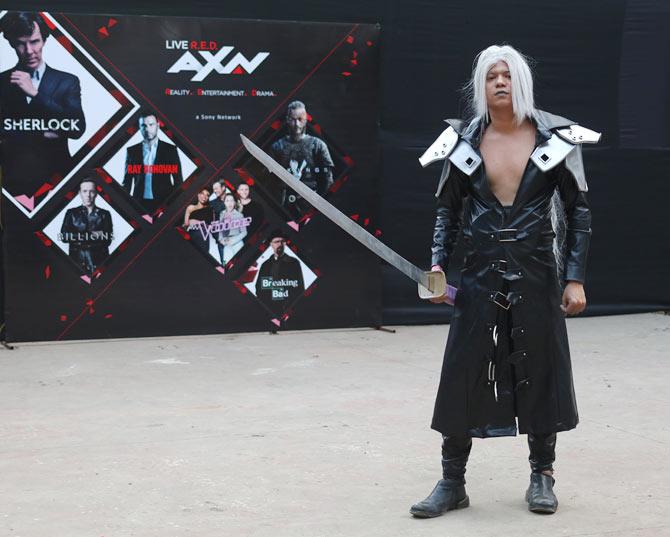 Saurabh Rawat was Sephiroth from Final Fantasy.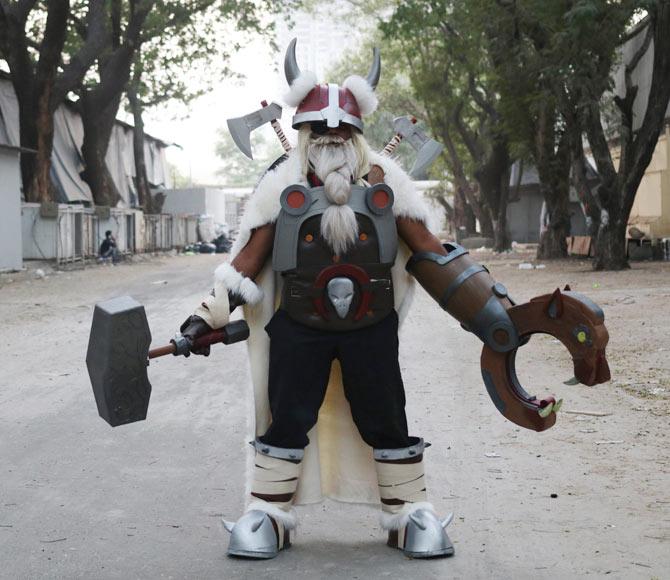 Make way for Suresh Srinivasan aka scythesskunkworks, who came dressed as a Swedish engineer from Overwatch,

a team-based multiplayer online first-person shooter video game

.
"I chose this cosplay because I play this character from the game a lot," he said.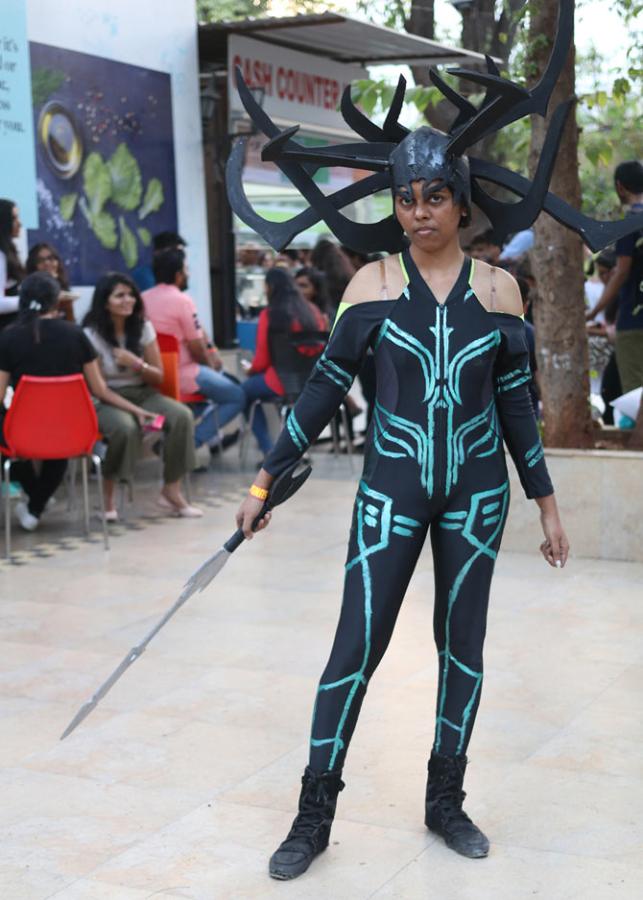 A subject matter expert from Pune, Swati Mistry as Hella from Thor Ragnarok.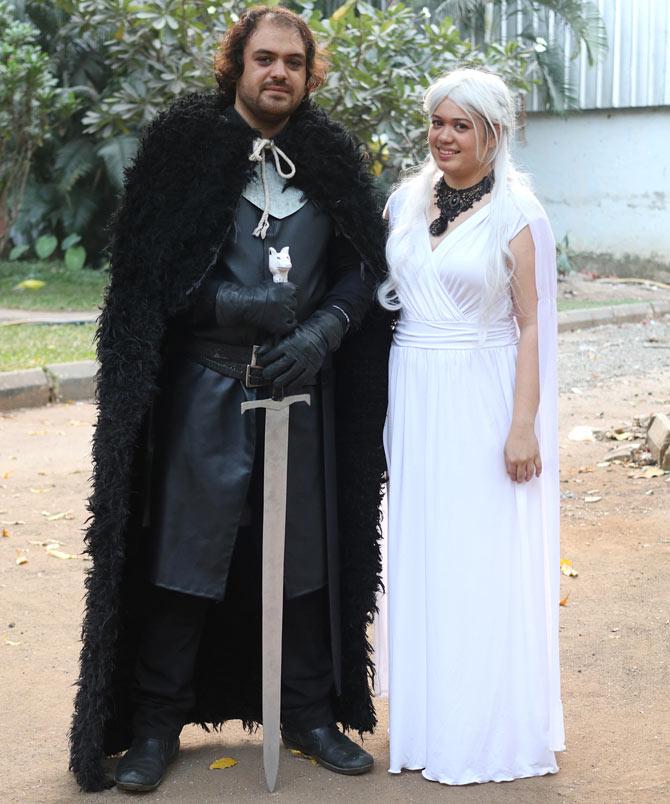 Brother-sister duo Cal and Klovo played characters from Game of Thrones, Jon Snow and

Daenerys Targaryen.

"We are nerds. Dressing up for Comic Con and getting people to click pics with you is a good feeling. For one day you become a celebrity and you cannot take two steps without people wanting to click pics with you," said Cal, whose costume was handmade including the sword.
"Next year we are thinking of being Thor and Hella," he added.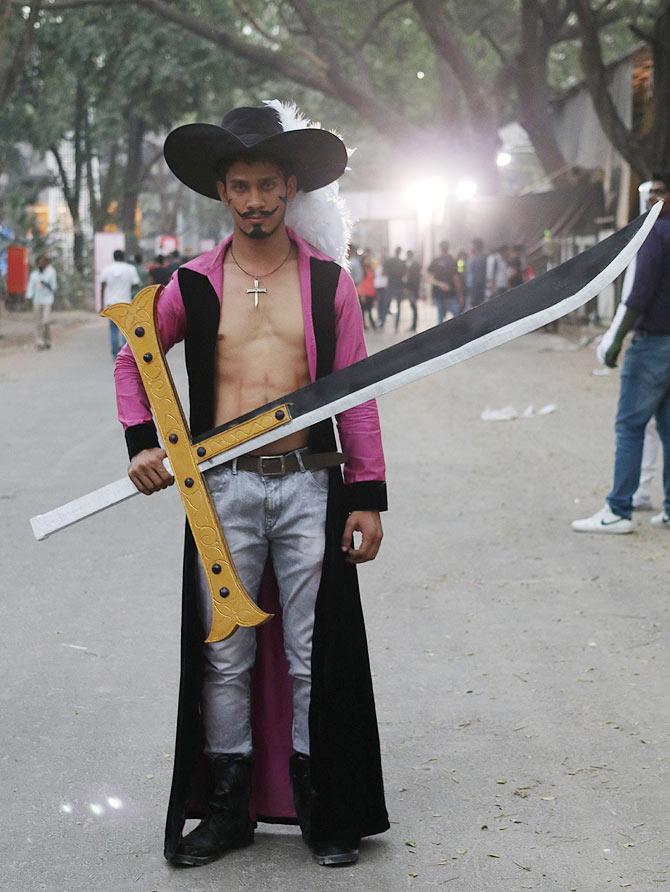 IT developer Gaurav came dressed as Dracule Mihawk from One Piece. "I chose this cosplay as it reflects my personality," he said. "It took me three months to get this outfit ready."
Remember these characters from Bollywood film Bhul Bhulaiya?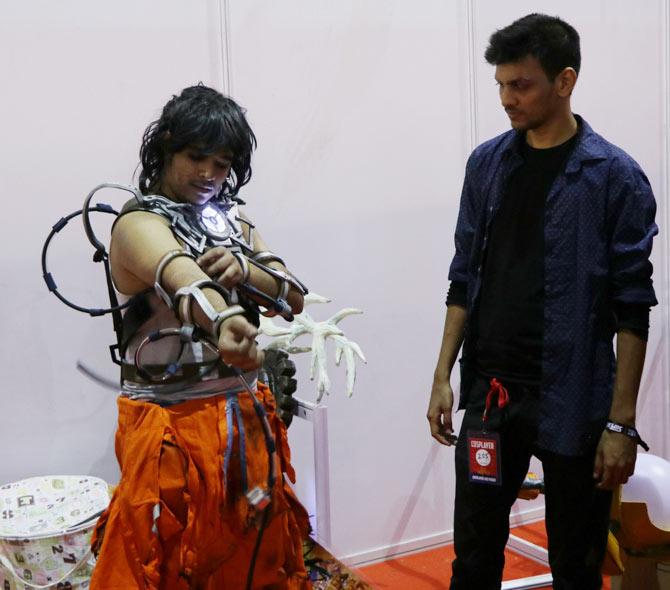 A participant gets his costume in place with some help from a volunteer.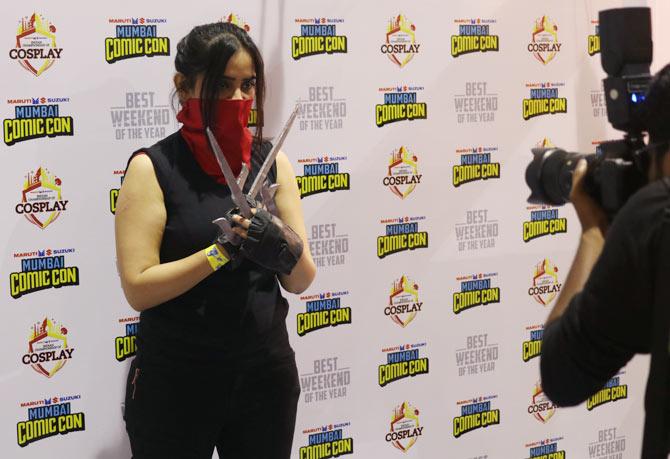 Elektra Natchios

looks ready to flaunt her martial arts skills.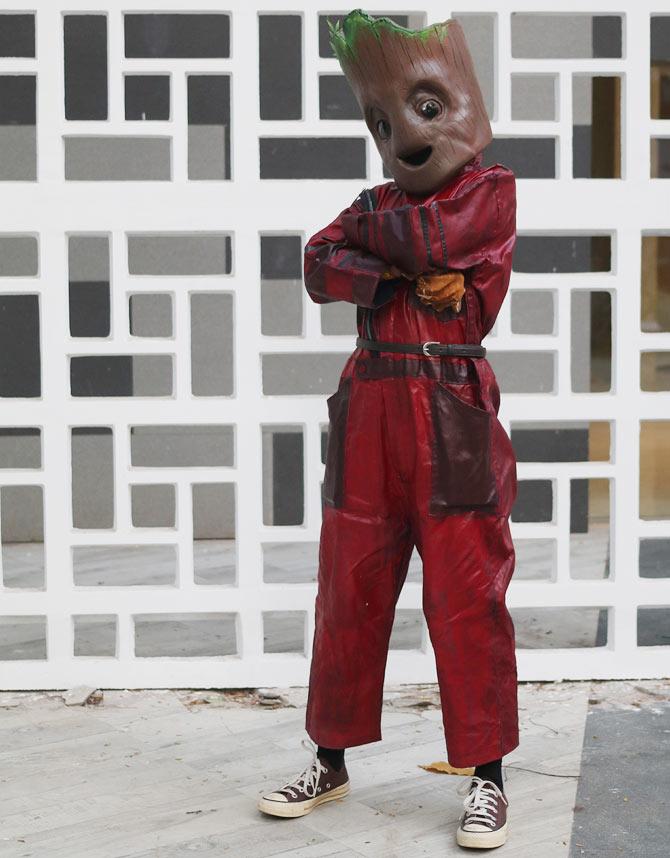 This was probably the most adorable Baby Groot we spotted at Comic Con.
"The minute I saw Baby Groot on screen, I knew I wanted to be him. He is so damn cute," exclaimed Shivali, a graphic designer and illustrator. Shivali created this costume in 10 days, with some valuable inputs from her friend Mandar, who was dressed as Rocky Raccoon.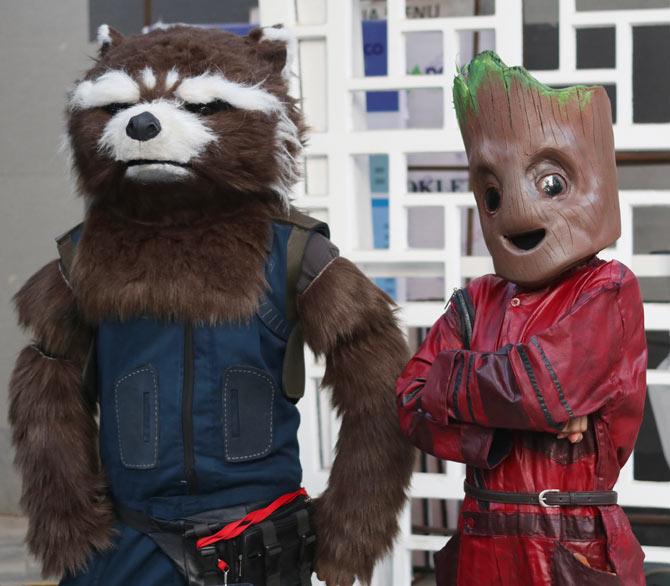 Rocky Raccoon from the Guardians of the Galaxy joins Baby Groot.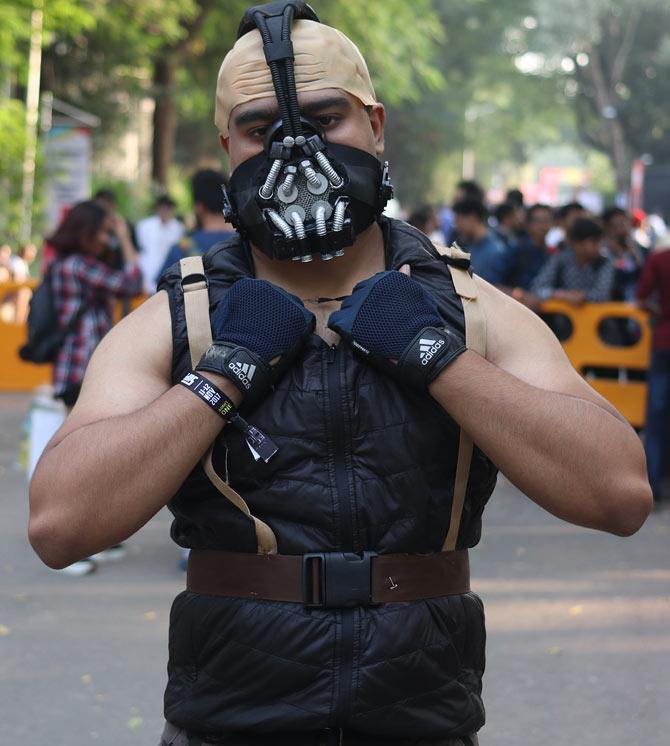 Bane was there too!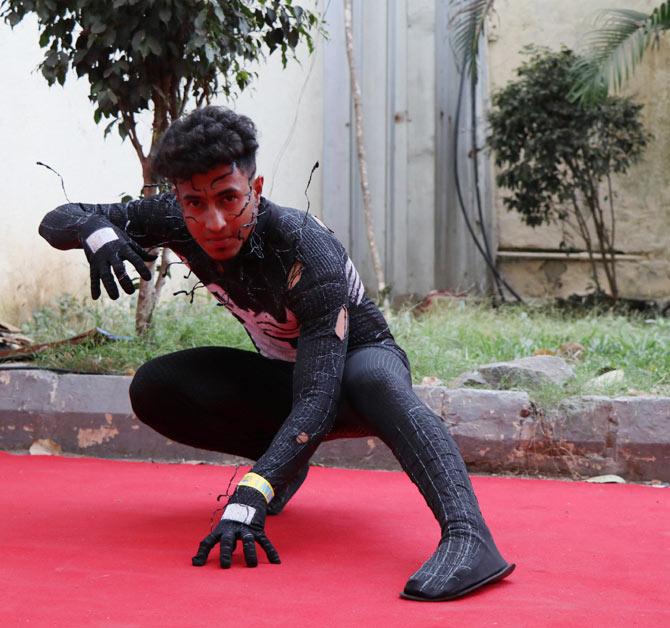 Spider-Man looks ready to weave a mysterious web.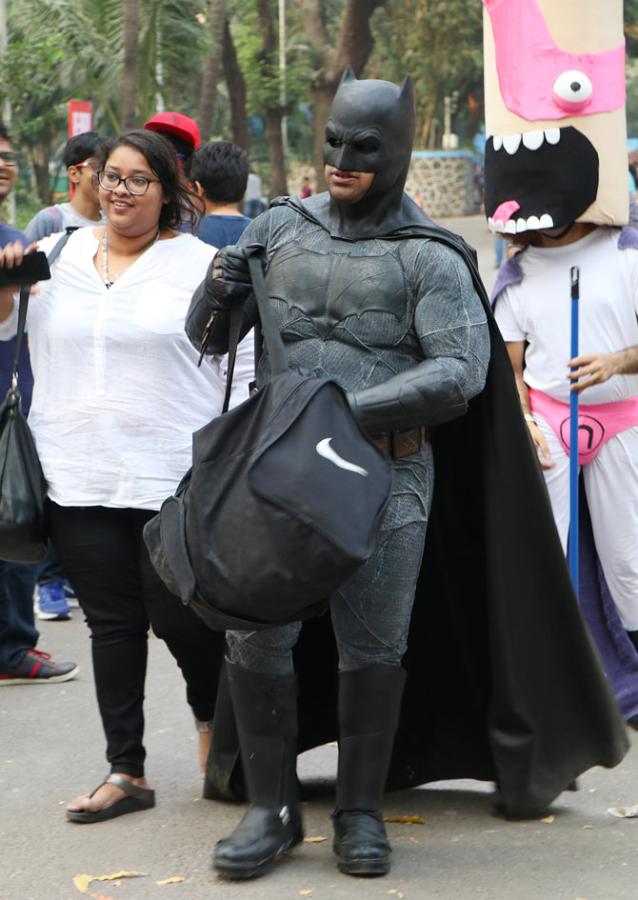 Did the Dark Knight lose his way?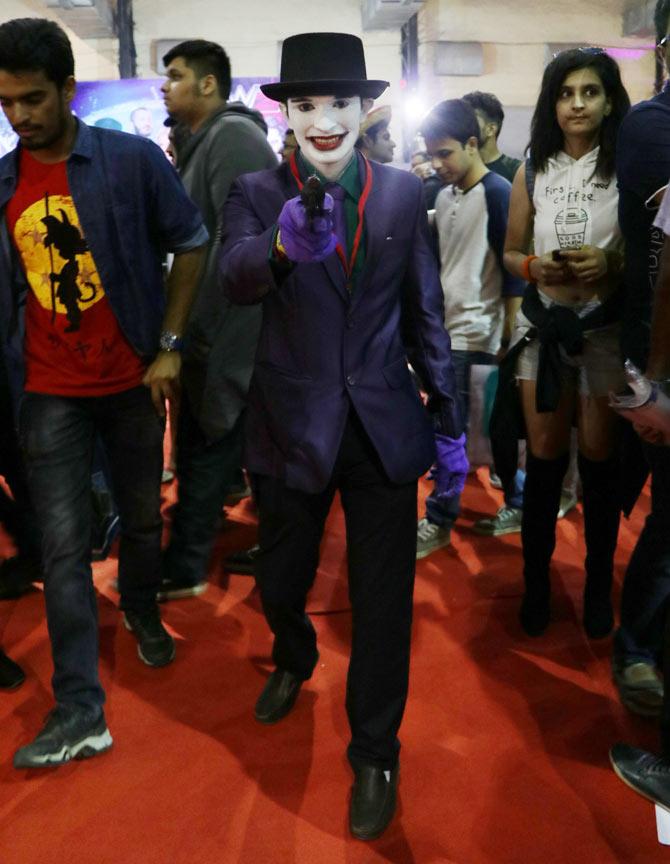 Who wants to mess with Joker?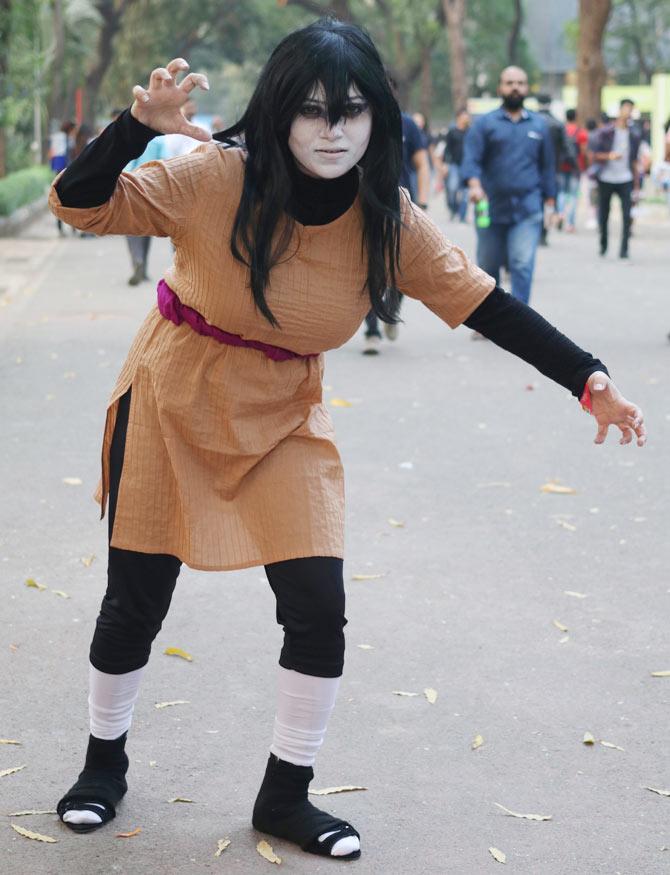 Aditi came dressed as Orochimaru from the

Naruto series.