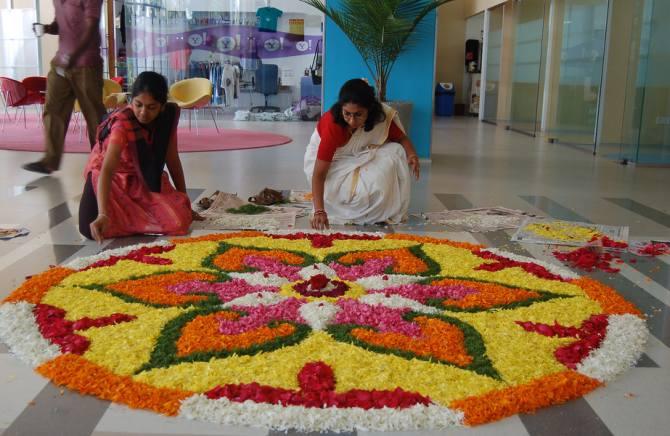 Let the festivities and celebrations begin; get yourself a credit card this Onam. Shop with it, earn reward points, make your family happy but remember to never go overboard or miss your payments, says Rajiv Raj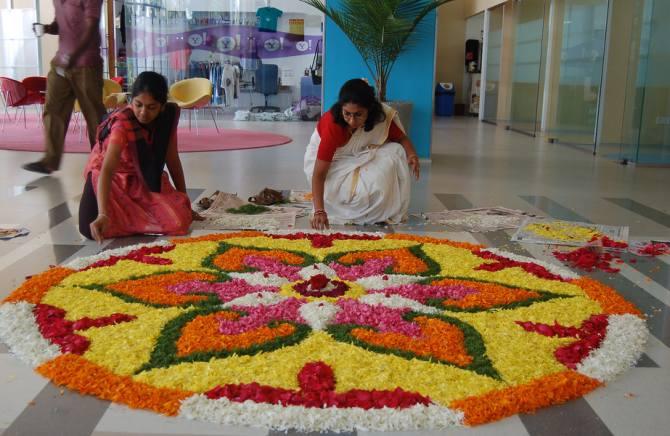 Been thinking about getting a credit card for some time now? This is the perfect time to get it. Onam is here knocking at your doorstep and many more festivals are soon to follow.
Credit cards are a great convenience when it comes to shopping, travelling or simply paying your utility bills. However before you apply for credit card, it is important that you choose the right one.
There are many types of credit cards available from various financial institutions, so choosing the right one can be a challenge. Having said that choosing the right card is just the first step, using them responsibly is definitely a must.
Here is what you need to when getting a card for yourself.
Understand your requirements
As we said earlier understanding your requirements pre-empts getting the right card that matches the usage of the card holders. There are multiple agencies offering different card variants, some suited for a specific purpose while some are for general use.
If you travel a lot then a card that gives special rewards and offers on travel related spending suits you; similarly for someone who shops a lot, a card that rewards shoppers could be the preferred choice.
There are cards designed for paying utility bills online; for someone who travels abroad frequently a card that is accepted in different countries plus which charges less on international transactions is required.
Be sure of you requirements; if you do not have any above mentioned specific requirements then also it is better to be clear about how you intend to use your card in a month and for what purpose.
Make the right choice
Once you are clear about your requirements the next thing then to do is to make the right choice for the card.
Apart from the specific requirements you also need to check various other terms and conditions related to a credit card. Some of the factors that need to be checked clearly before applying for a card are:
Available credit limit
Application/Annual charges
Cash withdrawal charges
Late payment charges
Finance charges
Availability of a supplementary card/s
Reward point structure
International usage terms and conditions
All the above factors are important as they impact your card usage and additional charges that you might have to pay in case of certain conditions. The credit limit that is sanctioned to you is in line with your income structure and you should be careful to get the right level of credit limit issued to you.
Being sure about what you have to pay under what circumstances will ensure that you are not caught unaware. It also impacts the usage. You do not want to be stuck with a card that charges exorbitant amounts when you use it abroad or does not work internationally.
Use it responsibly
Now assuming that you have chosen the right card for yourself the next important thing is to use it responsibly. When we talk about responsible use of a credit card the first thing we need to understand is that one cannot go overboard with the use of a card.
You need to always remember that even if you are not paying for a card immediately you still have to pay for it at the end of the cycle.
The next thing to focus is that the card usage should not exceed 40 per cent of the sanctioned limit; a high credit utilisation ratio impacts the CIBIL score poorly as it reflects credit hungry behaviour. The most important aspect of responsible card usage is paying on time always!
Late payments or missed payments are the worst thing for anybody's credit rating; they also increase the financial burden due to the levying of finance charges and penalties.
Let the festivities and celebrations begin and get yourself a credit card this Onam. Shop with it, earn reward points, make your family happy but remember to never go overboard or miss your payments.
Photograph: Asif Musthafa/Creative Commons
The author is a credit expert with 10 years of experience in personal finance and consumer banking industry and another 7 years in credit bureau sector. Rajiv was instrumental in setting up India's first credit bureau, Credit Information Bureau (India) Limited (CIBIL). He has also worked with Citibank, Canara Bank, HDFC Bank, IDBI Bank and Experian in various capacities.