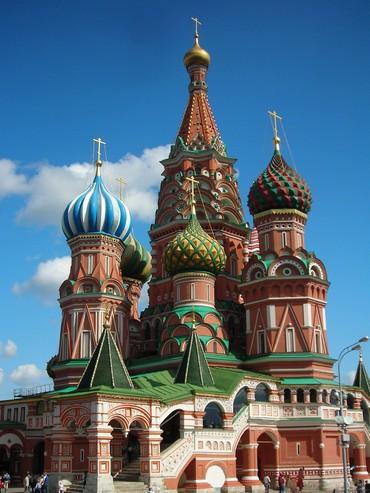 The search engine has created a special doodle to mark the occasion.

Google has marked the 450th anniversary of the Saint Basil's Cathedral in Moscow with a commemorative doodle.

The Cathedral was built by Tsar Ivan IV (the Terrible) to celebrate his victory over Kazan and Astrakhan.

Said to be designed either by two Russian architects, Posnik and Barma or an Italian architect who was blinded so he could never build anything so majestic again, Saint Basil's Cathedral has survived the Bolshevik takeover of the Kremlin in 1917 during which it was shelled heavily.

It has also survived being dynamited by Napoleon
Bonaparte as the rains put out the burning fuses as also early Communist leaders who wanted to bring it down to make way for military parades.
St Basil's Cathedral owes its name to the eccentric devout who refused to wear any clothes whatsoever even in the thick of Moscow winter.
Said to be feared by Ivan The Terrible, who was lambasted for his tyranny, St Basil was personally carried to his grave by the Tsar outside the Kremlin.
The cathedral was built on the burial site.
Google has often swapped its standard logo for an artistic doodle. Apart from static images, the search engine uses interactive audio elements and even videos as part of its logo on special occasions.
Photograph: Dror Feitelson / Wikimedia Commons