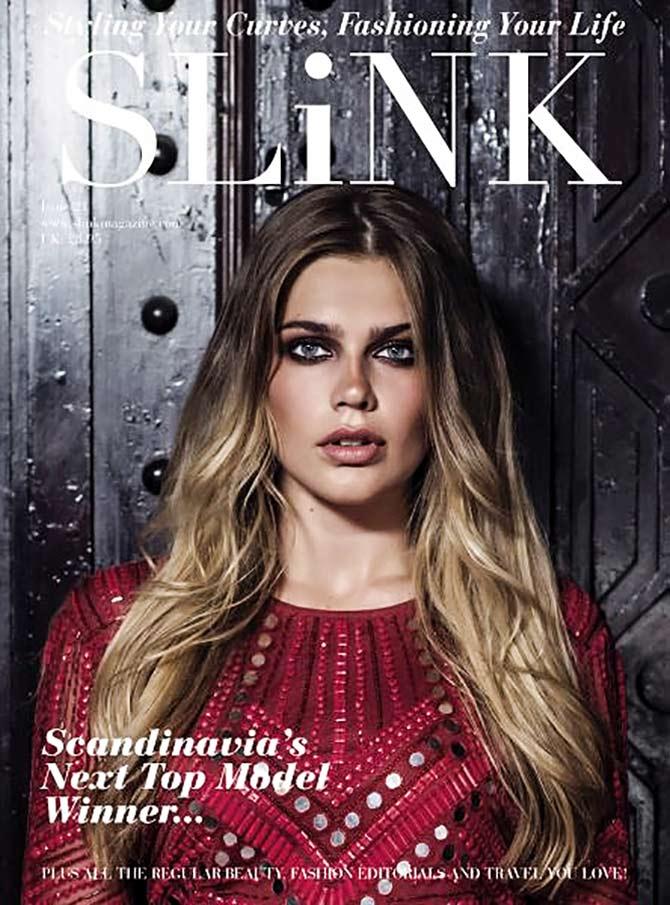 Get your weekly dose of gossip from the world of fashion and entertainment.
Kim's back on social media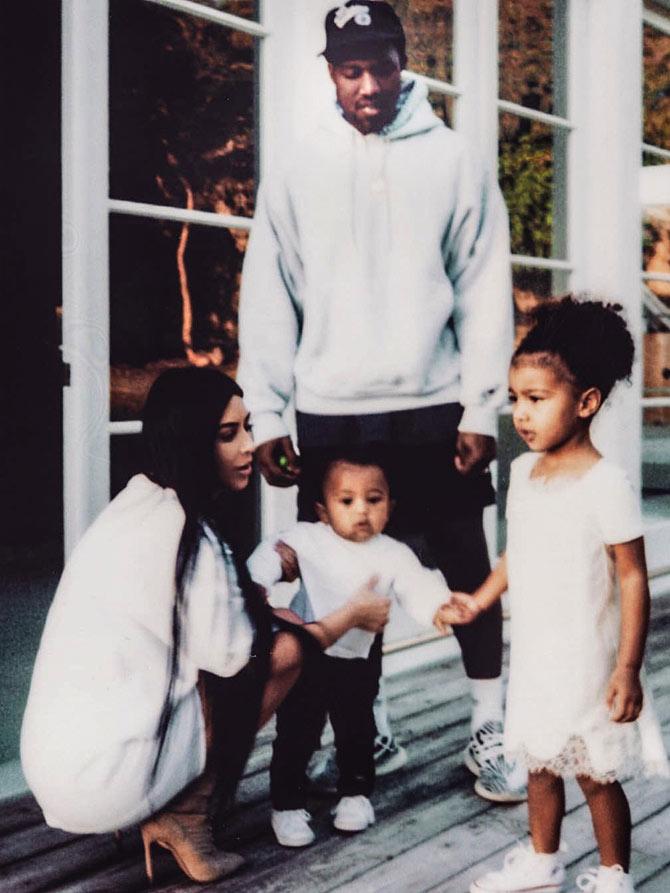 IMAGE: Kim's happy family
Photograph: Kim Kardashian/Instagram
Since the armed robbery in Paris back in October 2016, Kim Kardashian has stayed away from the limelight.

Now she is finally back!

The 36-year-old reality star recently took to both her Twitter and Instagram to share an adorable family photo.

In the snap, Kardashian is joined by hubby Kanye West and their two children- three-year-old daughter North and one-year-old son Saint.

The adorable snap. that saw the family, all in white, posing together on a wooden deck, was shared with the simple caption, 'family.'

The Keeping Up With The Kardashians star was robbed of over 8.5 million dollars worth of jewellery by gunpoint at the No Address Hotel in Paris.

Her last post on Twitter before the hiatus was on October 2, as it featured a video message to promote her game app.

On Instagram, she shared a few photos from Paris Fashion Week just days before the robbery as she strutted her stuff wearing Balenciaga.

Kendall reveals giant new snake tattoo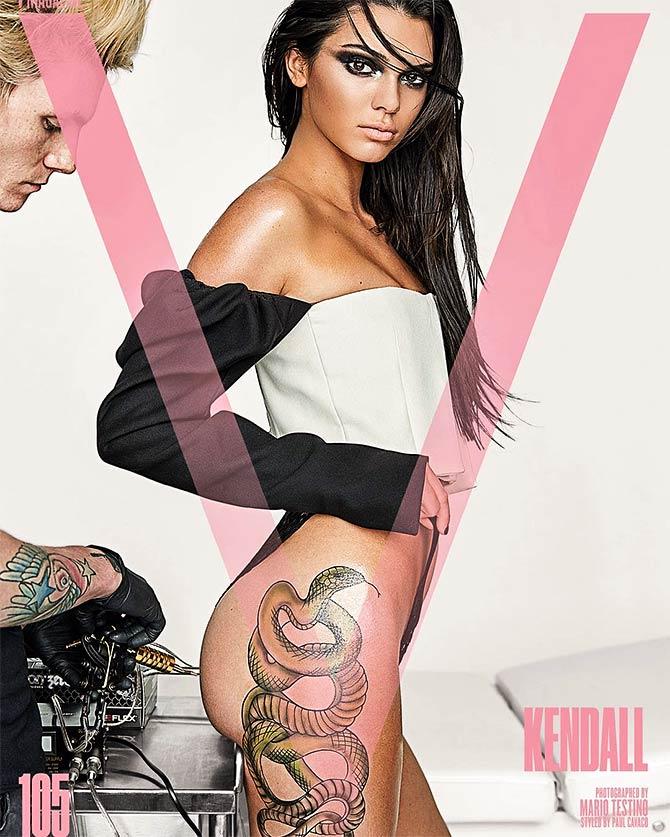 IMAGE: Kendall Jenner's new tattoo for V magazine.
Photograph: Kind courtesy Kendall Jenner/Instagram
Kendall Jenner recently posted a picture of her posing for V magazine unveiling a snake tattoo on her right outer thigh.
The American model is seen wearing an offshoulder top and pulling up her underpants to reveal her new tattoo.
Kendall wasn't the only model to get inked. She was joined by Carolyn Murphy, Joan Smalls, Lara Stone and Amber Valetta all of whom will be part of the January issue.
Celebrity photographer Mario Testino shot the picture.
What's so special about Glamour's new cover?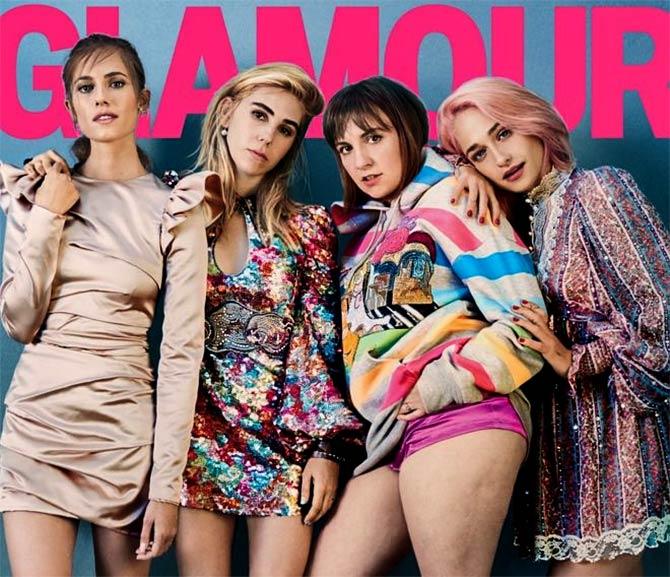 IMAGE: Glamour's February cover features Allison Williams, Zosia Mamet, Lena Dunham and Jemima Kirke.
Photograph: Kind courtesy Glamour magazine

The February issue of Glamour features four gorgeous women on its cover.
What's so special about these women?
One, their photographs are not photoshopped.
Two, the edition is put together by an all-women crew!
'Gender equality is on all of our minds. It's really important to me that Glamour not just talk the talk about female empowerment, but that we also walk the walk,' editor-in-chief Cindi Leive told USA TODAY in an e-mail about the issue.
'We've decided to support women in the most meaningful way we can: by hiring them. From first page to our last every photo we commissioned for the February issue was created by women: photographers, stylists, hair, makeup, everything,' Leive added.
Swedish girl bags first cover in a plus sized magazine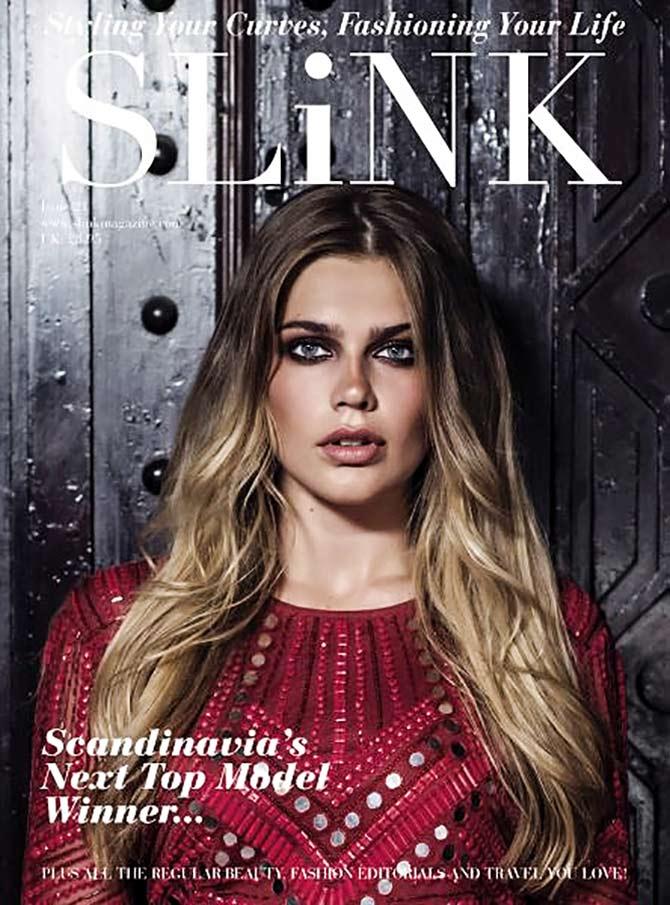 IMAGE: Ronja Manfredsson on the cover of Slink magazine.
Photograph: Kind courtesy SLiNK
Ronja Manfredsson, 19, was on cloud nine when she was picked for the latest cover of SLiNK magazine.
The news is as exciting for the size 14 model who recently won the title of Scandinavia's top model.
The pageant had made a comeback last year in August after a 10 year break and Ronja Manfredsson emerged its winner in the fourth season.
For its first ever curve edition, Ronja Manfredsson met the minimum size requirement -- plus 14.
Ronja, who is 5 ft 11 tall had always dreamt of being a model but her size was a deterrent.
'I think it is incredibly exciting and telling that we have just seen the first ALL CURVE model edition of Next Top Model,' Rivkie Baum, editor of SLiNK magazine told Daily Mail.