Not all party speakers are alike. Abhik Sen reviews some refreshing options.
ZOOOK Rocker Boombox+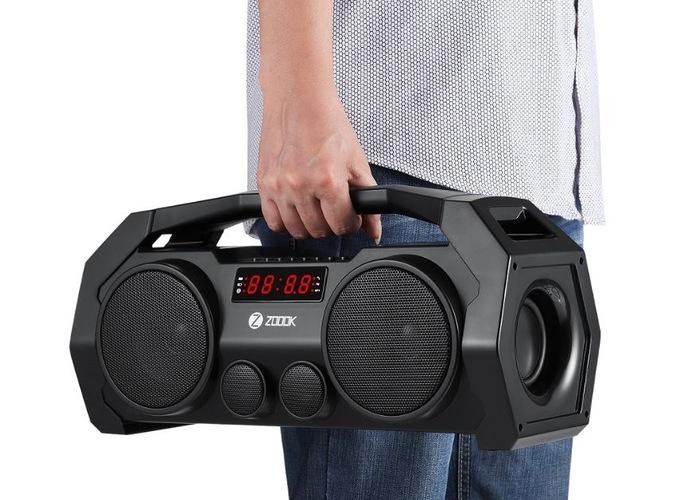 Photograph: Courtesy zoook.com
I've always loved boomboxes, and this one resembled those of yore (and even weighed roughly the same).
The device had some charge out of the box, so I hastened to tune and save FM stations.
Then I connected a Lenovo K8 Note via Bluetooth and first played Flashdance... What a Feeling by Irene Cara, from the early 80s movie.
The sound was clear and the mids and highs were quite good.
Next, I played Nirvana's Smells Like Teen Spirit.
The sound stayed true even at high volumes and the bass had some thump.
Long battery life, the ability to play off USB drives and SD cards, a very capable FM tuner and stereo sound makes this speaker a worthy companion both at home and outdoors.
Price: ₹3,499
---
Sony MHC-V50D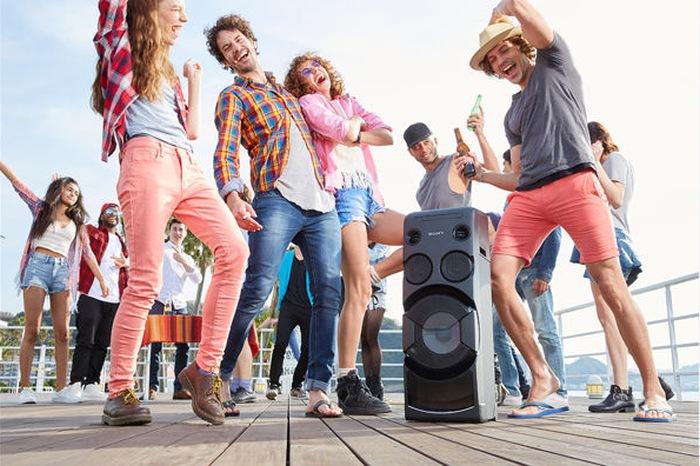 Photograph: Courtesy sony.co.in
The way it looks, it's no surprise that this speaker is heavy.
So, I huffed and puffed to position it in the living room.
I connected the speaker to my iPod over Bluetooth and switched to Deep Purple's Highway Star.
With the first riff, I was nearly thrown back by the power of the sound (note to self: ensure volume has been lowered before switching to a loud track).
Next, I switched to the very capable FM tuner, but liked only the lows.
That said, the dialogues are very clear, especially when one plays movies on the built-in DVD drive.
The panel with DJ functions is a good addition but the controls could have been better.
The karaoke and guitar functions are good and the lights turned my living room into a disco.
This bulky object isn't portable, but if you love loud, bass-heavy stuff, it is a winner.
Price: ₹33,990
---
Kodak TV speaker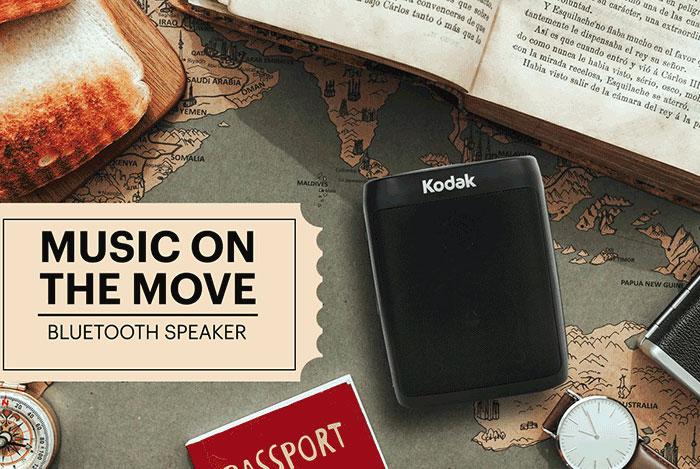 Photograph: Courtesy Kodak/Twitter
While this speaker is made to be connected with TV, I connected it to my Android phone over Bluetooth and my iPad using an aux cable.
I played some Bollywood hits, old Hindi songs, some rock tracks and a little bit of classical music.
While it handled the popular tracks and oldies with aplomb, it stumbled with classical tracks.
Thankfully, dialogues didn't sound painful, even at high volumes.
I also used this speaker to answer a few calls, and was satisfied. This competitively-priced speaker is for intimate parties and movie-watching at home.
Price: ₹3,290
---
F&D T2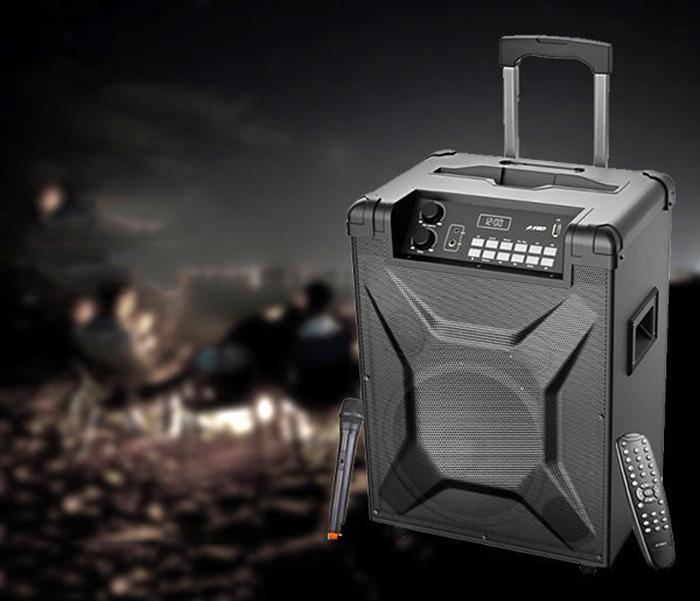 Photograph: Courtesy fendaaudio.com/Twitter
This speaker, which looks like an oversised strolley, didn't appear impressive at first.
Then I charged it and switched it on.
It connected easily with my Android phone, and soon I was listening to the latest playlists on Wynk Music.
I played Ace of Base's All That She Wants on Apple Music, besides Ozzy Osbourne's Crazy Train.
The lows were good, the mids okay, while the highs were a bit muddied.
But, this was the loudest battery-powered speakers I've heard so far.
This speaker is just the thing you want for the barbecues on the lawn.
Price: ₹10,990
---
SoundBot SB571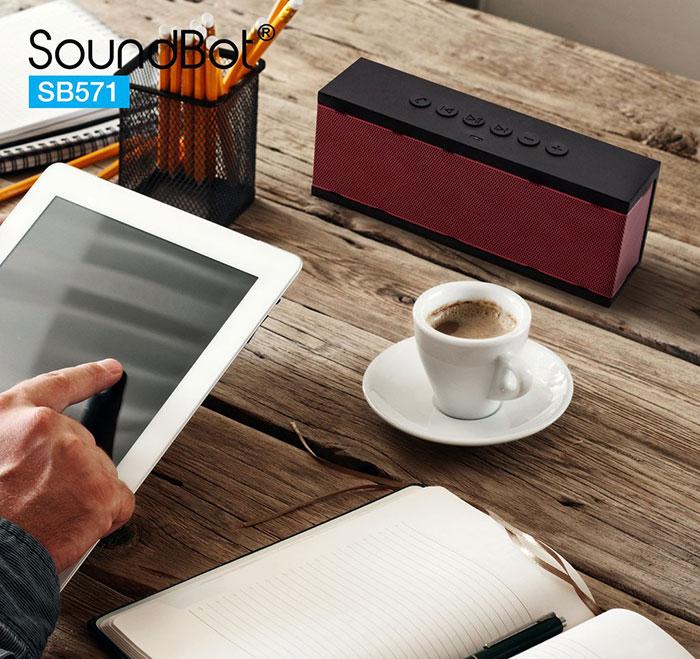 Photograph: Courtesy soundbot.com
This speaker is light and easy to carry.
I connected a OnePlus 5 and played Lana Del Rey's Lust for Life and the results were quite good.
Encouraged, I even tried playing Puccini's La Bohème.
Even someone as finicky as me could live with this sound, even though it lacked depth.
I was also impressed by the call quality over this speaker.
To top it, the speaker is also water-resistant.
This speaker is the one to keep in your bag for that anytime, anywhere party.
Price: ₹1,990