England cricket captain Andrew Strauss is set to quit one-day cricket in the wake of the team's quarter-final exit from the World Cup, ex-skipper Michael Vaughan has claimed.
"It's my gut feeling that we may have seen the last of him in an England one-day shirt," Vaughan said in Colombo.
England came to the World Cup an exhausted team after being on the road for five months, which included a gruelling Ashes triumph over Australia.
Vaughan said the build-up has to be a lot better for the next edition of the World Cup.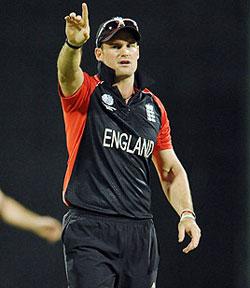 "We need to prepare better for the next World Cup."
Vaughan, who led England to Ashes victory in 2005, said the English team would be expectedly upset about its performance in the event.
"On the plane home they'll be disappointed with themselves," Vaughan said.
"For some reason, they played fearful cricket and I don't know why that is because for a year or so now we've seen the batsmen take on the bowlers and try and get the boundaries," he added.