Pakistan cricket can hardly stay away from controversies and there is another one brewing at the moment, with banned Test captain Salman Butt having entered into an agreement with a private television channel to give expert opinion on the World Cup.
Sources confirmed to PTI that Butt had entered into an agreement with the channel five television for giving comments on the World Cup.
"He is being paid an undisclosed amount for the entire World Cup, said to be around half a million rupees," a source said.
"Butt will be giving expert opinions on some matches of the World Cup particularly those involving Pakistan in the tournament," the source added.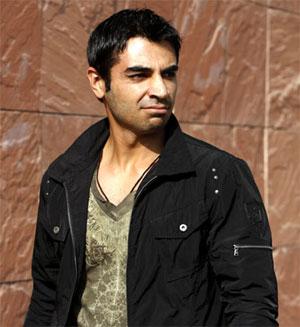 Butt was last week banned for 10 years by an anti-corruption tribunal of the International Cricket Council on charges of spot-fixing. His teammates Muhammad Asif was banned for seven years and Muhammad Aamir for five years by the tribunal.
"Clearly if Butt does appear on a television channel as an expert during the World Cup, many people are going to question the ethics of having a banned cricketer comment on the mega-event and Pakistan team," the source said.
He added that the Pakistan Cricket Board (PCB) was not aware of this development yet and might be in a shock since they are also waiting for the detailed judgment of the ICC tribunal, which they should get 'unofficially' this week.
"It remains to be seen how the International Cricket Council will react to having a banned player work as a cricket expert during the World Cup as the ban does cover a lot of areas."
The source noted that since Butt would technically be employed by the channel that might cause the ICC to react as under the ban, the trio cannot take part in any sanctioned and official cricket activity or event.
A similar controversy had erupted in India when the banned former captain Mohammad Azharuddin appeared on a television show, leading to strong reactions from the ICC, cricket followers and experts.
But the source pointed out that Ajay Jadeja, another former Indian player, who faced sanctions for his role in the match-fixing scandal was now a regular expert on many Indian television channels.
Though another source said that Jadeja had already completed his ban period. A PCB official said that once the detailed judgment came, the board would know where the players stood "but there is a fear that the trio might also lose their jobs with their departments as they can't even play domestic cricket during the ban period."