All-rounder Michael Yardy has been withdrawn from England's World Cup squad because of depression, the England and Wales Cricket Board (ECB) said on Thursday.
Yardy has returned home and the team has applied for a replacement, the ECB said.
"Leaving at this stage of a World Cup campaign was a very difficult decision to make but I felt that it was the only sensible option for me and I wanted to be honest about the reason behind that decision," Yardy was quoted as saying in the ECB statement.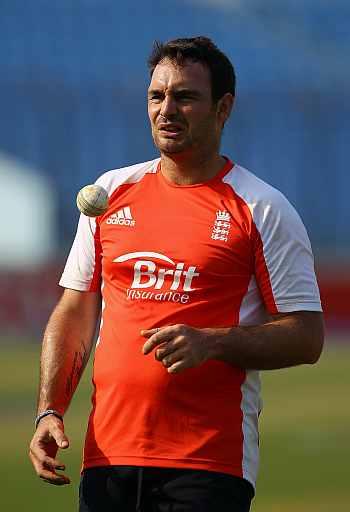 "I would like to wish the squad all the very best ahead of the (quarter-final) game (against Sri Lanka) on Saturday. I would appreciate some privacy over the coming weeks while I spend time with family and close friends ahead of what I hope will be a successful season for Sussex."
Yardy is the fourth player to pull out from England's World Cup squad. Batsman Kevin Pietersen (hernia) and pace bowlers Stuart Broad (side strain) and Ajmal Shahzad (hamstring) flew home earlier during the tournament.
The ECB said Yardy returned home after consulting the England medical team so that he can "receive the best possible advice and support as he seeks to overcome an illness he has been managing for a prolonged period of time."
"I would like to offer my full support to Michael on behalf of everyone involved with the England team and the ECB," managing director Hugh Morris said.
"Michael has been an integral part of the England set up in recent years and while he will be missed in the knockout stages of the World Cup, our priority now is to ensure that he returns home to his family and is able to spend time recovering with a strong support network around him," he added.
Photograph: Getty Images