West Indies are planning to draft in senior batsman Shivnarine Chanderpaul to prop up their fragile batting order in Sunday's World Cup Group B match against India.
The Caribbean side possessing exciting stroke players such as Chris Gayle and Kieron Pollard clearly lacked a batsman who could anchor their chase against England in Thursday's losing cause.
Skipper Darren Sammy hinted the 36-year-old Chanderpaul may be recalled on Sunday.
"Obviously we are meeting again tonight and surely we will come out with the best combination, the best XI against India," Sammy told reporters.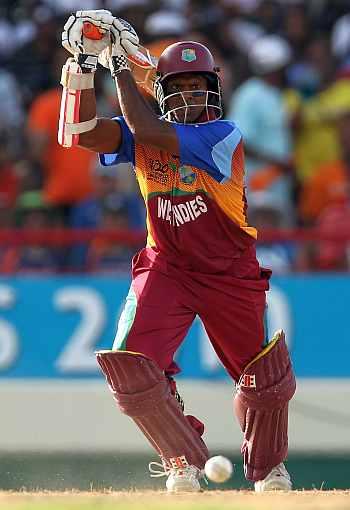 "We all respect what Shiv has done for us in the past. He's one of our most experienced players and that would obviously come into consideration."
Fans will throng the MA Chidambaram Stadium on Sunday hoping to see Sachin Tendulkar reaching his 100th international century but Sammy assured his bowlers would play the party-pooper.
"Nobody can question what he has done for the game. He is a great player and we respect him like every player in the Indian team," he said.
"We will have our plans against him and hopefully we will execute it properly," he added.
There will a plan to negate the Indian spinners as well, Sammy said.
"We have a different strategy against the spinners. India have a few spinners. We will look to counter that.
"We have some powerful batsmen in our line-up and we have some who can work the ball around. I think that combination would work out good for us where there are guys who can rotate the strike and guys who can find the boundary," he added.