Cricket South Africa (CSA) did not act unilaterally when it announced the schedule for an extended tour by India later this year that is now under
threat of being shortened by the BCCI, according to South African Cricketers' Association (SACA).
"My understanding is that CSA went through the same process of agreeing the India tour schedule as they always do with the BCCI," SACA chief executive Tony Irish said.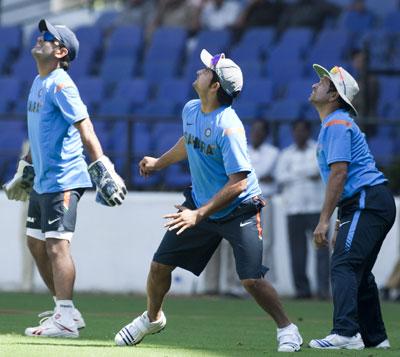 "The Boards engaged over a period; there were a number of revisions to the schedule and they got it to a final version, which CSA understood it could then release.
"It was not a case of CSA simply acting unilaterally," Irish was quoted as saying by daily Business Day.
CSA earlier announced three Tests, seven ODIs and two Twenty20 Internationals as part of the tour from November to January.
But, the BCCI last week announced a plan which would effectively shorten the South African tour from 60 to 43 days, resulting in fewer matches.
BCCI has claimed that it was not consulted by the CSA about the schedule. But, the CSA has refused to confirm or deny this.
At the heart of the issue is the alleged dissatisfaction among BCCI bosses about former International Cricket Council chief executive Haroon Lorgat being appointed to the positionof CSA chief executive despite opposition from the Indian Board. Lorgat was at loggerheads with BCCI officials during his tenure at the ICC.
"The fact that the Proteas may be deprived of playing a proper Test and an ODI series with two of the best teams in the world would also be a big disappointment to the players," Irish said as he called for the uncertainty to be cleared up as soon as possible.
With Lorgat due to meet BCCI Secretary Sanjay Patel at an ICC meeting in Dubai next week to resolve the impasse, CSA has insisted that it will not comment any further on the matter until that meeting.