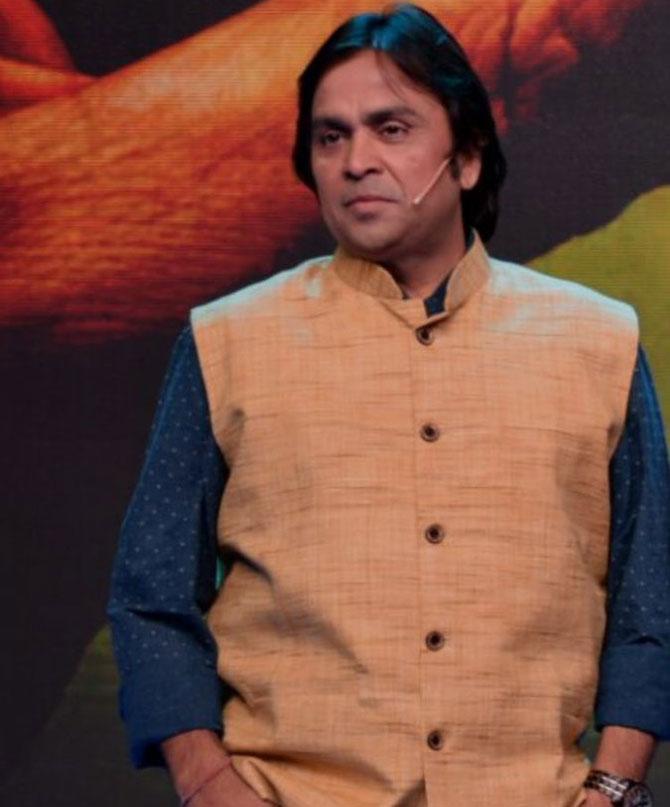 He has an uncanny knack of correctly predicting the fortunes of cricketers, and claims to have followers who will vouch for the accuracy of his prophesies.
This is the story of one Narendra Bunde, a resident of Nagpur and a 'cricket astrologer' by profession.
In the past, he had rightly predicted about Sachin Tendulkar's comeback from tennis elbow injury, his Bharat Ratna honour, Sourav Ganguly's comeback into the team, India's World Cup triumph in 2011.
Bunde has also "foretold" that Mahendra Singh Dhoni, now 36, will be part of India's team for the 2019 World Cup in England.
And, Bunde now claims that the time has come for Virat Kohli's team to taste success abroad.
Besides, he says with supreme confidence, that Kohli will soon strike an endorsement deal unheard of in the history of Indian sports.
"I predicted about Dhoni when people were talking all sorts of things against him. Look at the results in the past four months. I can foresee that he will be very much there in the 2019 World Cup," Bunde said.
Regarding the current India captain, he says, "What Kohli will soon be signed up for is like what (Mark) Mascarenhas did with Sachin (Tendulkar). In fact, it's going to be bigger than that in today's age. Kohli's 'Venus' is very strong at the moment and that is why he will do well abroad."
India are presently touring South Africa and will travel to England in the summer followed by a tour of Australia.
"I mean it will be not as bad as in the past when the opposition would whitewash us. According to his stars and planetary positions, there are chances of positive results in places like New Zealand and Australia."
In the 1990s when Tendulkar was going great guns, Mascarenhas changed the game of celebrity management and turned the cricket icon into a multi-millionaire.
Bunde, who turned to predicting the future of cricketers in 2006, was earlier a jeweller by profession.
Asked how he got into astrology, he says he had taught himself to see the future by reading books on the subject and picking the brains of renowned astrologers.
Among those who have taken his advice are Ganguly, Murali Karthik, S Sreesanth, Zaheer Khan, Gautam Gambhir and Suresh Raina. Even actress Preity Zinta had sought his guidance when her IPL franchise Kings XI Punjab was going through a torrid time.
The Indian women's team reached the final of the ICC World Cup last year, and Bunde says skipper Mithali Raj, too, took tips from him. Among his other 'clients' is Vidarbha captain Faiz Fazal, under whose leadership Vidarbha won their first-ever Ranji Trophy last week.
"I spoke to Faiz Fazal and asked him to wear number 24 in the domestic one-day games. He did that.
"As for Mithali, I asked her to wear number 33 jersey and it eventually proved lucky for her."
Bunde says the only time he went wrong was during the 2007 World Cup in the West Indies, where India were knocked out in the first round.
Image: Narendra Bunde
Photograph: Narendra Bunde/Twitter