Indian fast bowler S Sreesanth, who is recovering from a toe injury, is unsure of being fit in time for the fifth Indian Premier League, which begins on April 4.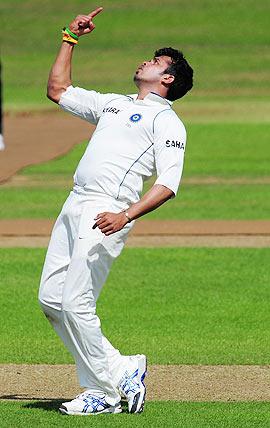 "I don't know [if I will be fit for the IPL]. May be, may be not. I don't want to say anything on that," the Kerala pacer, who will turn 29 next month said.
"I'm doing okay. Another nine frustrating weeks. I have to make sure I do my training properly at the National Cricket Academy. I have to make sure that I go through that process and wait for that opportunity.
"I have two hours of training every day. I lost almost 11 kgs in the past six weeks. Physio Ashish Kaushik is overseeing my training. It's going well, but I have to be patient. It's part of your cricket career," he said.
"Hopefully, I will be back soon. I don't want to keep a date as such [for my comeback]," added Sreesanth, who played for the disbanded Kochi Tuskers Kerala in the previous season of the T20 tournament.
The players of the Kerala franchisee will be put up at the IPL players' auction in Bangalore on February 4.
The temperamental fast bowler came to the defence of the beleaguered Indian side in Australia, saying that the team has given its best and one should respect that.