Banned pacer Mohammad Aamir's international career was ruined due to involvement in spot-fixing.
But it did not stop him from backing former Indian captain Rahul Dravid's suggestion to make fixing a criminal offence.
In an interview on 'Geo Super channel', Aamir, who is serving a five-year ban, said the ICC needed to do more to control the menace of fixing in cricket.
"I don't know what powers or authority the ICC has but definitely it needs to make fixing of matches a criminal offence and there should be jail sentences for those involved in this racket," he said.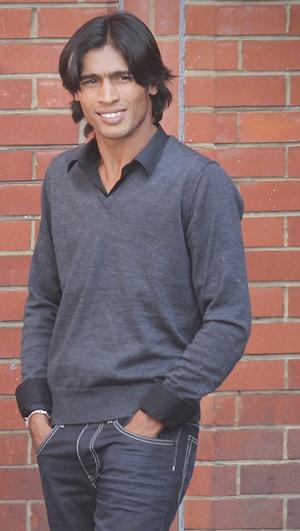 The 21-year old, who will complete three years of his minimum ban period next month, said the ICC should coordinate with the local police where matches are played.
Aamir said education and awareness campaigns can only do as much and cannot deter those who have made up their minds.
"Someone who has made up his mind to do something wrong will not be affected by these programs."
Aamir also felt that a lot of responsibility lay on the players themselves.
Aamir said he was making these pleas because he had seen and undergone a lot at a very young age.
"One day I was creating a world record and next day I was facing spot fixing charges. I have been through tough times and have learnt from them.
"The biggest lesson has been that there is enough legal money to be made from cricket and it is best for players to avoid negative and bad company," he said.
"I would advise all young players to stay away from corruption because in the end if they remain honest and they are good players they will still earn good money," he added.
He also thanked the Pakistan Cricket Board for pleading his case with the ICC and hoped that the sport's world governing body would allow him to at least use PCB facilities and eventually play some club or domestic cricket.
"I know I need just two months to get back into my rhythm and I know I can still play for 10 to 12 years for Pakistan whenever the chance comes my way," he said.
"...this time I want to come out as a better human being and a more honest cricketer," he added.
Image: Muhammad Aamir
Photograph: Shaun Botterill /Getty Images