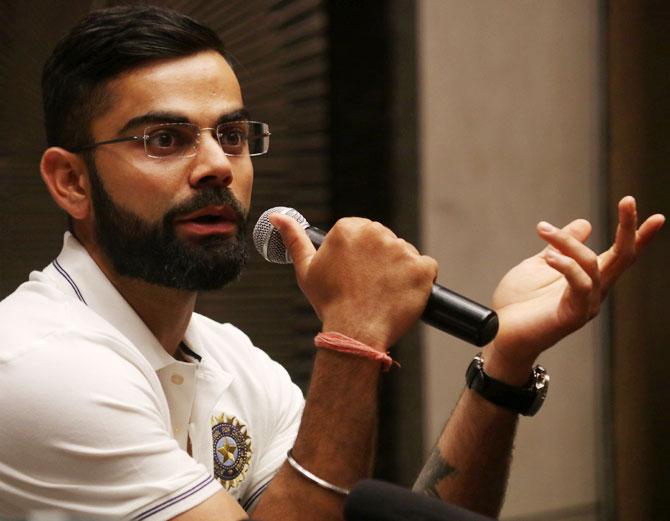 IMAGE: Virat Kohli. Photograph: Hitesh Harisinghani/Rediff.com
The Indian cricket team landed in Cape Town on 28 December.
On reaching their hotel after a tiring day, the team was welcomed with a message that left them amazed.
The Virat Kohli led Indian cricket team was told to not keep the shower open for more than two minutes. The message is actually for the whole city.
Everybody in Cape Town has been officially asked to not use the shower for more than two minutes. The water-conservation message has been circulated by the city authorities considering the dipping underground water levels of the city.
A string of measures have been brought in to make every drop count.
As per a report by The Indian Express, many in the Indian team hail from areas with water problems, thus they have understood the severity of the situation, however, they aren't quite timing their baths as of now.
Towering giants in the sub-continent, India will aim to assert themselves as good travellers when they face South Africa in the opening chapter of a 12-Test overseas challenge, starting in Cape Town on Friday.
As far as the venue is concerned, India have never won in four Tests at Newlands stadium in Cape Town, losing twice and drawing on two other occasions.
The three-Test South Africa series is the first of a gruelling 2018-19 season that includes tours to England and Australia.