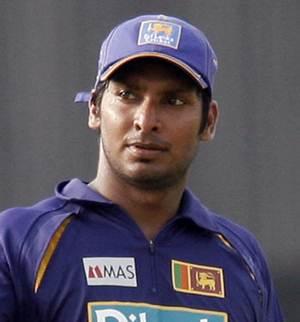 Senior batsman Kumar Sangakkara and officials of Sri Lanka Cricket met on Monday to sort out differences arising after the board questioned the former captain's loyalty towards the country ahead of the upcoming Champions League Twenty20.
"We had a very fruitful meeting and decided to move ahead having sort out the problems of last week," Sangakkara said.
Sangakkara, under directions from SLC, opted to leave IPL franchise Hyderabad Sunrisers in preference for his local Kandurata club.
The player and SLC were involved in an exchange of e-mails wherein the former accused SLC secretary Nishantha Ranatunga of pursuing a personal agenda against him.
Ranatunga defended his actions, citing collective responsibility of the executive committee based on legal advice, while SLC boss Jayantha Dharmadasa told Sangakkara his comments on Ranatunga were unacceptable.
Sangakkara had accused SLC of jeopardising his IPL future and reminded the board of heavy financial loss for ditching Sunrisers.
The meeting came after Dharmadasa expressed willingness to meet Sangakkara and discuss the issue.
Image: Kumar Sangakkara