Former Pakistan captains Younus Khan and Shahid Afridi were among four senior national cricketers being chased by the country's financial authority for unpaid taxes totaling 80 million rupees.
-PCB picks goodwill ambassadors for India tour
A spokesman for the Federal Board of Revenue (FBR) said notices had been send to Younus, Afridi, Abdul Razzaq and Umar Akmal, for unpaid tax.
-Indo-Pak series could have been longer: Zaheer Abbas
"The notices have been served on these four players as they didn't pay taxes on income they earned from commercials, their annual contracts and other sources which is around 80 million rupees," the spokesman said.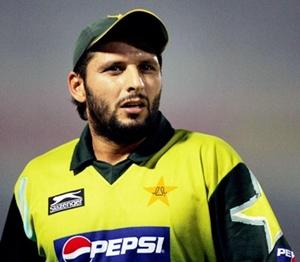 The players had been given 15 days to pay or face penalties.
-Pakistan kick-off India tour with T20 in Bangalore
Earlier this year team mates Misbah-ul-Haq, Mohammad Hafeez, Wahab Riaz, Umar Akmal, Azhar Ali, and Taufeeq Umar had all been warned over unpaid tax, the spokesman said.
Pakistan's tax authorities have adopted a stricter approach to collecting taxes from celebrities and athletes to meet annual tax targets.
Pakistan's cricketers are some the highest earners in the country, with senior players receiving a base salary of about 313,000 rupees, and match payments of 375,000 rupees for test matches and 275,000 rupees for one day internationals.
The Pakistan Cricket Board is also in dispute with the tax authorities and recently had an account frozen until it paid an undisclosed fee.
A PCB official said it deducted tax on player salaries and fees at source.
Photographs: Lee Warren/Gallo Images/Getty Images