The official song for the ICC World Twenty20 Bangladesh 2014 (ICC WT20) has been announced.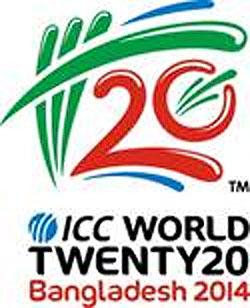 'Char Chokka Hoi Hoi' (roughly translates to 'Fours, Sixes, Fun and Games'), composed by renowned singer and composer Fuad Al Muktadir, is the event's official number, an International Cricket Council release stated on Friday.
According to ICC, the song has been written by Anam Biswas and Refayat Ahmed of Grey Dhaka, and is sung by Dilshad Nahar Kona, Dilshad Karim Elita, Pantha Konai, Johan Alamgir, Sanvir Huda, Badhon Sarkar Puja and Kaushik Hossain Taposh, who will perform the song throughout the tournament.
The song's lyrics consist of Bangla and English words.
Fuad Al Muktadir, when discussing the idea behind the song, said that he wanted to create a song that really captured the mindset of cricket fans as they watch a game charged with adrenaline.
Filmmaker Ashiqur Rahman, who directed the music video, said that his main inspiration behind making the video for the ICC WT20 official song was the wish to represent the joyous and vibrant culture of Bangladesh as accurately as possible.
The official event song will be launched alongwith university students in the three host cities (Dhaka, Chittagong and Sylhet) next week, with the aim of making it the most popular song among the youth in the country.