The Chairman of the Pakistan Cricket Board (PCB) Zaka Ashraf has said that the widespread change in the ICC's governance and structure, initiated by the India, Australia and England cricket boards, would harm world cricket.
"This much stress on money matters is going to harm world cricket in the future," Ashraf told a Pakistani news channel from Singapore where the ICC Executive Board meeting took place on Saturday.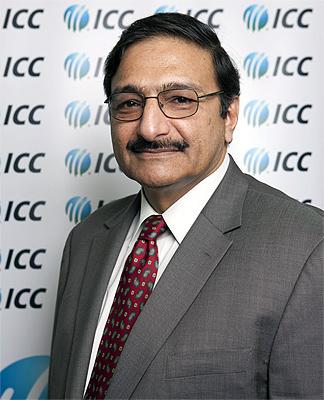 Ashraf, whose own future as the PCB chief is uncertain with strong reports that the government is planning to replace him next week, said Pakistan had stuck to its stance which it had taken when the draft proposals were presented by the "Big Three".
"Obviously we are disappointed that South Africa chose to vote in favour of the changes at the last minute but Pakistan and Sri Lanka stood firm together. We will not change our stance," Ashraf said.
"Greed is never good for any sport...that is our stance and we now have to see what happens in the future. But as a board, Pakistan is still firm on its stance," he added. A senior board official told PTI that Ashraf during the International Cricket Council meeting had made it clear that the proposed changes if implemented would lead to polarisation and groupings in the ICC and world cricket.
Ashraf said that the Indian cricket board and the other boards had indicated lot of gain for Pakistan cricket if it voted in favour of the changes.
"But we stuck to our stance and so did Sri Lanka, so we were not alone in our resistance to these changes," he said. Interestingly, before leaving for the Singapore meeting, Ashraf had said that Pakistan would eventually take decision based on its own interest and benefits.
Former chairman of the PCB, Tauqir Zia felt that Pakistan cricket itself was facing internal problems and challenges, so one could understand the difficulties the present set up would face resisting the changes in the ICC.
"We need to first get rid of ad-hocism in our cricket set up and have a permanent Chairman for at least four years. Right now the situation is that even the future of Zaka Ashraf is uncertain," said Zia.
He said it was cricket's misfortune that the proposals were approved at today's ICC meeting because it would only lead to politics and groupings among the member nations now.