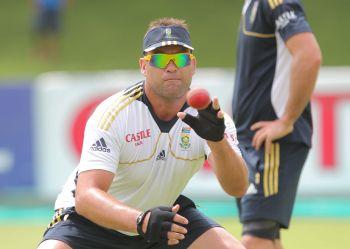 Cricket legends around the world have paid their tributes to the retiring South African great Jacques Kallis, with former Pakistani coach and fast bowler Waqar Younis and Sri Lankan captain Angelo Mathews leading the pack.
Kallis said that the second Test between South Africa and India, in Durban would be his 166th and final appearance although he will continue to play one-day internationals.
According to Sport24, Younis described Kallis as one of the world's leading all-rounders, saying that he believes that one cannot ask for more from a human body than Kallis' runs, wickets, catches as he has done everything with distinction, adding that Kallis' records and achievements will be difficult to surpass in the near future.
Sri Lankan captain Angelo Mathews said that Kallis will be missed and also described him as one of the best all-rounders of the game, adding that he would be remembered.
Image: Jacques Kallis
Image: Carl Fourie/Gallo Images/Getty Images