Mumbai city police are awaiting video footage that captured the fracas involving Bollywood star and IPL team Kolkata Knight Riders co-owner Shah Rukh Khan and officials of the Mumbai Cricket Association (MCA) at Wankhede Stadium on Wednesday night.
Police are also yet to take a call on whether Khan was to be summoned to the Marine Drive police station to record his statement or not.
According to sources, police sought the footage of the brawl from MCA officials as a part of the investigation.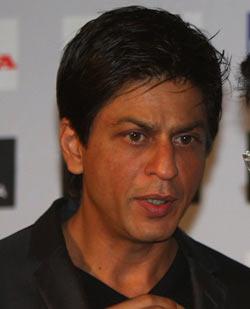 However, as of now they have not received anything.
"Once we get the video footage, we will take a decision on whether to call the actor to police station or not. Usually, in Non Cognisable (NC) offences, it is not compulsory to summon the person who was booked," said an officer.
On Thursday, the NC was registered at Marine Drive police station after a complaint was filed against Shah Rukh and three others by Vikas Dalvi, the security guard posted at the Wankhede Stadium, who was allegedly manhandled by the actor.
Khan and his three associates were booked under IPC sections 323 (punishment for voluntarily causing hurt) and 504 (intentional insult with intent to provoke breach of the peace), police said.
Acting on Dalvi's plaint, police, on Thursday, began an inquiry into the alleged incident and also recorded statements of Dalal and Dalvi at the police station and then registered the NC.
According to sources, the NC has been registered against the actor and three unidentified persons -- at least two of them believed to be from the film industry -- accompanying him.