Statistical highlights of the first IPL match between Chennai Super Kings and Mumbai Indians played at the M Chidambaram Stadium in Chennai on Wednesday.
- Mumbai Indians thrash defending champions CSK in IPL opener
# Richard Levi (50 off 35 balls) has posted his first fifty in the IPL -- his seventh in Twenty20.
# Levi's strike rate of 150.56 in Twenty30 is simply outstanding. Levi, on his IPL debut, has received the Man of the Match award.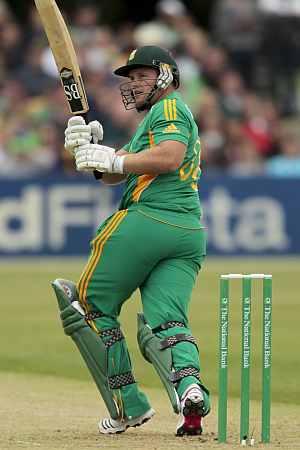 # Rohit Sharma has posted his sixth duck in Twenty20 -- his second at the IPL.
# Both Subramaniam Badrinath and Suresh Raina have represented Chennai Super Kings in 63 games each at the IPL, sharing a record for most games. Both have appeared for the franchise, in the IPL, without missing a single match.
# Suresh Raina (36 off 26 balls) has top-scored for the Super Kings, extending his record for the highest run-aggregate at the IPL to 1849 at an average of 36.25 in 63 matches.
# Raina has registered 79 sixes in the IPL. Only Adam Gilchrist has recorded more sixes (82) than Raina.
# Chennai Super Kings (112) have posted their lowest total against Mumbai Indians at the IPL, eclipsing the 146 for seven at Cape Town on April 18, 2009.
# Chennai's above score is their second lowest completed innings total in the IPL -- the lowest being 109 against Rajasthan at Jaipur on May 4, 2008.
# Rohit Sharma is the second fielder to take 30 catches in the IPL -- a tally bettered only by Suresh Raina (31).
# Mumbai Indians' win is their second largest in terms of wickets over Chennai in the IPL, next only to the nine-wicket win at Wankhede Stadium, Mumbai on May 14, 2008.
# Pragyan Ojha (2/17) has taken his tally of wickets to 62 at 21.69 runs apiece in 55 matches at the IPL. Only Rudra Pratap Singh -- 64 (ave.24.59) in 56 matches and Lasith Malinga -- 63 (ave.16.61) in 43 matches -- have taken more wickets than Ojha.
# Ojha's bowling average in Twenty20 is superb, taking 93 wickets at 18.89 runs apiece in 73 games.
Photograph: Martin Hunter / Getty Images 
Indian Premier League 2012: Complete Coverage of fifth season of IPL