South Africa captain Graeme Smith has found his 'lucky Test cap', which he wore for 89 matches, within days of it being allegedly stolen while he was on his way to Durban from Cape town.
Smith wore the cap in every match since his debut against Australia in 2002 in Cape Town.
Smith revealed the news of the cap being found via his Twitter account.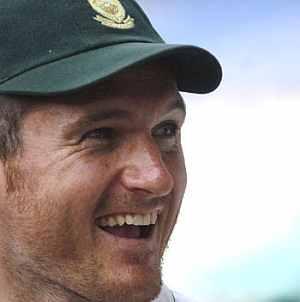 "Big thx everyone, got my cap back! must have been @janbraai lamb offering...:-) quality crowd on boxing day, big for the boys PROTEAS," the skipper wrote.
An official Cricket South Africa tweet also confirmed the development but did not say whether it has been returned voluntarily or recovered from somewhere.
"Smith's cap has been found and returned to its rightful owner. Happy days," it stated.
Smith had been upset ever since the cap was lost and had described it as "irreplaceable".