Recently retired England cricketer Michael Vaughan watches from a balcony during the first Ashes Test at Cardiff, Wales, on Wednesday.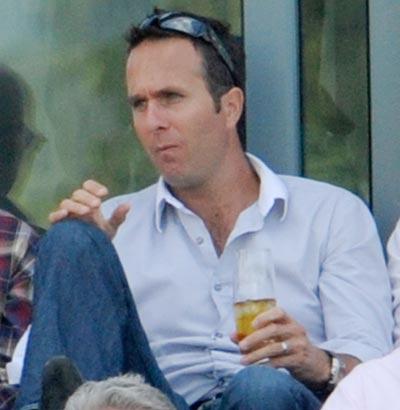 In 2005, Vaughan had led England to their first Ashes win over Australia in 18 years (since 1986-87).
But injury kept him out of the return series Down Under in 2007 and in his absence Andrew Flintoff captained England when they were thrashed 5-0.
Vaughan retired from all cricket last week. 
Vaughan, who has yet to decide on his post-cricket career despite being widely tipped to become a broadcaster on the sport, said he would have no problems being a spectator in Cardiff.
"I think this is going to be the easy one (to watch)," he said. "The last one was the most difficult because I'd missed it with injury and I'd had nine months previously in the gym and tried my hardest to get fit and it didn't come off.
"This is probably the first Ashes series for four that I will be able to sit back and enjoy because the other two I either played in or I was injured for, so there's no real pressure on me at all."