Australia cricket captain Michael Clarke will get the chance to put his driving skills to the test when he gets behind the wheel at the International Rally of Queensland later this month, organisers said on Wednesday.
The 31-year-old will join the BP Ultimate team and drive in two stages of the rally on the Sunshine Coast from May 25-27.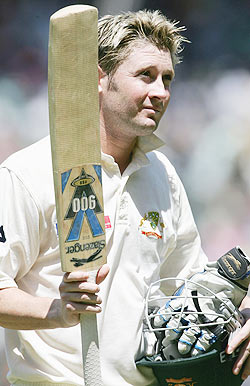 "It's pretty well known that I have a passion for driving, but a part of me has always wondered what it would be like to go up against the best in the business," Clarke said in a statement.
"There's no doubt that rally driving is one of the most exhilarating sports around and, as someone who puts my heart into everything I do, this is a great opportunity to mix it with some of the world's best drivers!"
The right-handed batsman will drive alongside the experienced Mark Stacey, who has competed at international level for two decades.
The rally, in its 44th year, is the longest-running round in the Australian Rally Championship, and will attract more than 100 cars from Australia and around the world, organisers said.
Photograph: Hamish Blair/Getty Images