The company's revenue from the European market is pegged at around euro 160 million. Of this, UK makes up for euro 110 million, followed by Ireland at euro 30 million and rest from France and other markets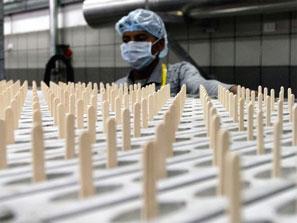 Trouble seems to be thickening for drug maker Wockhardt Ltd as the company is now barred from making medicines for Europe after its Waluj manufacturing facility in Maharashtra failed to meet the good manufacturing norms prescribed by the UK drug regulator. According to the Medicines and Healthcare Products Regulatory Agency (MHRA), responsible for regulating medicines in the UK, the deficiencies identified during inspection in March included "a risk of cross-contamination and evidence of data falsification".

In May, the Mumbai-headquartered drug maker had received an import alert from the US Food and Drug Administration (FDA) for the same facility, projecting an impact of around $100 million (Rs 600 crore today) during the current financial year. The company is yet to restore supplies to the US from the unit.

While the MHRA import alert was imposed last week, the common perception was that it will only impact the company's supplies to the UK.

However, the UK regulator has clarified that the statement of non-compliance issued to the company means it cannot supply medicines to the whole of Europe.

"The statement of non-compliance with good manufacturing practice (GMP) guidelines means that Wockhardt have been stopped manufacturing medicines for Europe," the UK regulator said in an email response to Business Standard.

The regulator added it inspected Wockhardt's Waluj manufacturing facility
in March and identified various issues related to manufacturing. "The deficiencies identified by the MHRA during the routine inspection in March included a risk of cross-contamination and evidence of data falsification in relation to staff training records that were rewritten without authorisation," MHRA said in its response.
Following this, the regulator issued a statement of non-compliance with GMP for the Wockhardt manufacturing site in Waluj.
According to Wockhardt's annual report, Europe contributed 28 per cent of the company's Rs 4,600-crore revenue in the year ended March 31, 2012. The company's revenue from the European market is pegged at around 160 million euros ($205 million). Of this, the UK makes up for 110 million euros, followed by Ireland at 30 million euros and the rest from France and other markets.
After receiving the import alert from the UK drug regulator, Wockhardt chairman Habil Khorakiwala had estimated an annual loss of Rs 100 crore.
He had also said the company will try to shift some products from the Waluj facility to another location to minimise the impact.
When contacted for this story, Wockhardt said: "We do not market any drugs produced in India to any European market, besides the UK."
However, the MHRA statement indicates that Wockhardt may not be able to manufacture any medicine for Europe unless it resolves the deficiencies identified by the regulator.
"The MHRA is now working with Wockhardt and other international regulators, including the US FDA, to resolve the manufacturing issues so that the manufacturing of medicines can resume," the regulator said, adding it was currently assessing the implication that this move had on the supply of medicines to patients in the UK.