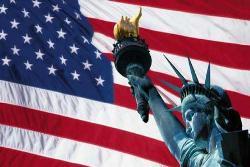 The United States on Monday sought a level playing field for its companies in China as delegations of the two countries sat down for a series of meetings on the sidelines of the third US-China Strategic and Economic Dialogue.

The focus was on how the US can create a more level playing field so it can increase exports and create more opportunities for its exporters, create jobs in the United States and also create a more level playing field for US companies that are trying to do business in China, a senior administration official said.

Another meeting between officials of the two countries focused on how the two can work together to strengthen their financial systems, improve cooperation between regulators and China developing and reforming its financial sector to be more efficient so it can more effectively finance the most dynamic and innovative firms in China, particularly small and medium-size businesses, while liberalising its interest rates to put more money in consumers' pockets.

"(The meeting) today was focused on trade and investment and financial sector regulatory and supervisory issues.

"Tomorrow, the focus is on how the US and China can restructure and what we call rebalance their economy so we can strengthen our recoveries.

And certainly monetary, fiscal and exchange rate policies are going to be a central
focus of the discussion tomorrow," the official said.
"What we talked about is how China is going to move toward a more market-based financial sector so that more bank lending, more financial intermediation, is going to the most dynamic parts and the most dynamic firms in China's economy.
"And again, a lot of this are going to be small and medium-size enterprises," the official said.
"We also talked about how liberalising interest rates, particularly raising the ceiling on other rates and increasing the growth of household income, put more money into the pockets of Chinese consumers and help China achieve its goal of a more consumption-led economy," the official added.
The two countries also discussed the situation in Afghanistan and Pakistan and exchanged their views.
"I think, for the past couple of years, there was a statement of our views on the situation in both countries and an expression of a desire to see if we could cooperate to further our common interests in stability in the region and in countering threats from terrorism and other issues," the official said.