DIPP had proposed 100% FDI in Railways, which it had to now scale down to 74% in certain areas

In its last-ditch effort to get over the 'policy paralysis' image, the UPA government is going to allow foreign direct investment (FDI) in railways.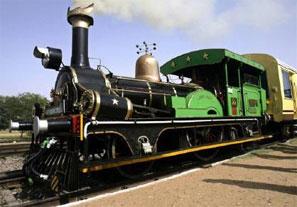 The Cabinet Committee on Economic Affairs (CCEA) is likely to give its nod to the proposal by the early next month. However, the original proposal, which had mooted 100 per cent FDI, might be watered down in some areas.

It is learnt that after much delay, the Railways has given its nod to the draft cabinet note floated by the Department of Industrial Policy and Promotion (DIPP) under the Ministry of Commerce and Industry, which has now moved to the Cabinet.

The proposal is currently lying with the Prime Minister's Office (PMO) and the Cabinet Secretary, a senior official told Business Standard.

The CCEA is expected to take it up in one of its meetings, likely to take place either on January 2 or January 9, the official said adding that significant changes have been made to the final cabinet note in order to align it with the demands made by the Railways.

In its draft cabinet note, the DIPP had proposed 100 per cent FDI in the Railways, which it had to now scale down to 74% in certain areas of the Railways.

Since the beginning, it was clear that FDI in railways will be allowed only in construction and maintenance of projects and foreign investors will not be allowed to come into operations.

A final decision on the FDI limit rests with the Cabinet. According to another official, the final cabinet note has suggested that while up to 100% will be allowed in dedicated freight corridors and high speed railways networks that fall under the fixed line category, FDI of up to 74% will be allowed in case of collaborations or joint ventures in other areas.

While the ministry of railways want investments to come in public-private partnership (PPP) projects, private players have not shown much keenness in this segment. Once approved, foreign investors will be allowed to hold stake in the special purposed vehicles (SPVs) meant for PPP in construction projects.

The Railways plan to earn around Rs 60,000 crore (Rs 600 billion) through PPP, which includes construction of factories for making locomotives and coaches. It is learnt that Chinese firms are keenly watching the development as they want to heavily invest here.

At present, FDI is prohibited in railways transport other than Mass Rapid Transport System and component manufacturing. According to DIPP statistics, FDI in railway related components since April 2000 till September 2013 have reached $368.28 million.