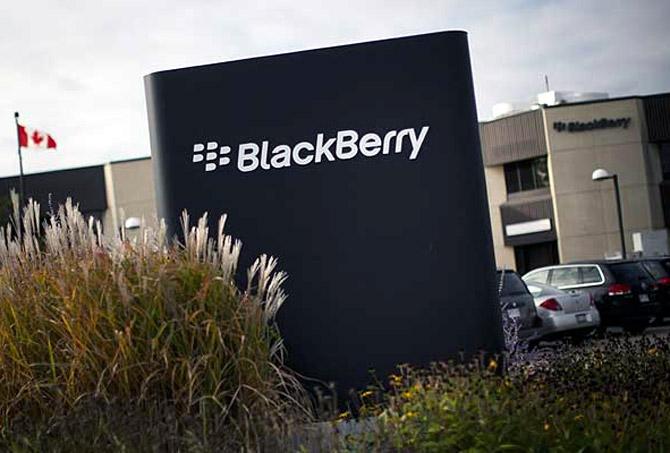 Less than three weeks after ousting its then CEO, struggling smart phone maker BlackBerry on Monday said Chief Operating Officer Kristian Tear and Chief Marketing Officer Frank Boulben will leave the company as part reorganisation of the firm. Chief Financial Officer Brian Bidulka will also replaced by James Yersh.
Bidulka will stay on as a special adviser to CEO John Chen for the remainder of the fiscal to assist with the transition.
"I thank Kristian and Frank for their efforts on behalf of BlackBerry. I look forward to working more directly with the talented teams of engineers, and the sales and marketing
teams around the world to facilitate the BlackBerry turn around and to drive innovation," BlackBerry's new Executive Chair and CEO John Chen said in a statement.
Earlier on November 8, the company ousted its then CEO Thorsten Heins. He was replaced by John.
BlackBerry last week concluded private placement of debentures worth $1 billion with Prem Watsa-led Fairfax Financial Holdings and other institutional investors.
The struggling Canadian handset maker had earlier this month scrapped a sale plan and said it would instead raise as much as $1.25 billion through convertible debentures, which it intends to use for general corporate purposes.
Yersh, who has worked at BlackBerry since 2008, had previously served as senior Vice President, Controller and as the Company's head of Compliance.
"I also thank Brian for his eight years of dedicated service to BlackBerry," John said. John added that BlackBerry has a strong cash position and continues, by a significant margin, to be the top provider of trusted and secure mobile device management solutions to enterprise customers around the world.
"Building on this core strength, and in conjunction with these management changes, I will continue to align my senior management team and organisational structure, and refine the company's strategy to ensure we deliver the best devices, mobile security and device management," John said.
BlackBerry also announced today that Roger Martin, a Board member since 2007, has resigned. The company's net loss widened to $965 million in the second quarter ended August 31, from $235 million a year earlier, hit hard by inventory charges related to its latest offering Z10.
According to research firm IDC's latest July-September data, BlackBerry recorded the largest year-over-year decline among the leading operating systems. In Q3, 2013, BlackBerry operating system shipments fell by 41.6 per cent to 4.5 million units from 7.7 million units in the year-ago period, it added.