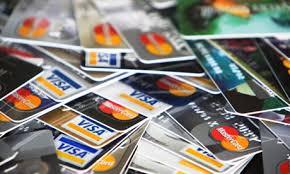 Net 1 Universal Electronic Payment System Technologies, dual-listed in the US and South Africa, is planning a roll-out of its services in India in a link-up with global payments company Visa.

Net1's chief executive and chairman Serge Belamant said the Indian government was interested in the biometric verification technology that the company has been using in South Africa.

This is to ensure secure payment of social security grants.

But the company is still fighting a battle regarding alleged irregularities when it was awarded the multi-million dollar tender for administration of social grants by the South African government.

Competitor AllPay, a subsidiary of Absa Bank, successfully challenged the awarding of the tender in December last year, when the Constitutional Court found that the tender process was invalid.

The court is to pronounce this week on remedy that must be made.

Reporting the company's second quarter results to shareholders, Belamant said they would extend its universal electronic payment system and virtual credit card technology to India by leveraging co-operative
agreements between South Africa, Brazil and India.
There was no indication of financial returns for the company in India, while no discussions had taken place with Brazil yet, Belamant said.
"We have developed and market a comprehensive transaction processing solution that encompasses our smart card-based alternative payment system for the unbanked and under-banked populations of developing economies and for mobile transaction channels,' Net1 says on its website.
"Our market-leading system can enable the billions of people globally who generally have limited or no access to a bank account to enter affordably into electronic transactions with each other, government agencies, employers, merchants and other financial service providers.
Net1 said its offline capability meant that users can conduct transactions at any time with other card holders in even the most remote areas so long as a smart card reader, which is often portable and battery powered, is available.