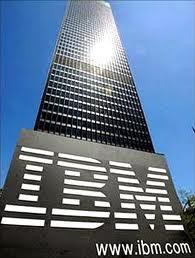 IT giant IBM has said it would invest $100 million on global expansion of its consulting services capability, and would set up eight new Interactive Experience Labs around the world, including one in Bengaluru.

As part of this expansion plan, IBM will hire 1,000 employees across the globe to create new models of engagement through data and design.

"As our clients redefine how they engage with their customers or employees, they discover that the traditional digital agency model has limits.

"We're closing those gaps with this integration of world-class design and IBM Research, book-ended by strategy consulting and our strength in Big Data," said Bridget van Kralingen, senior vice president of IBM Global Business Services.

Besides Bangalore, the company will set up the new labs at Beijing, Groningen, London, Melbourne, New York, Sao Paulo, and Shanghai.

These labs will provide clients the opportunity to work side-by-side with researchers and consultants as well as experts in experience design, mobile and digital marketing, the company said.
Image: As part of this expansion plan, IBM will hire 1,000 employees across the globe; Photograph: Reuters