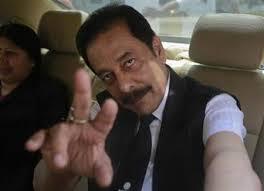 The Supreme Court asked Delhi government on Friday to explore venue within Tihar jail complex where Subrata Roy can hold negotiations with buyers of his property.

Earlier media reports had predicted that the jailed chairman of conglomerate Sahara could be allowed to take part in talks over group asset sales to repay investors sold bonds that were later ruled to be illegal.

Roy has been in a Delhi jail since March 4 after failing to appear at a contempt hearing in his group's legal battle with the Securities and Exchange Board of India over the company's failure to repay investors who bought the outlawed bonds.

Sahara, the assets of which include the landmark Plaza hotel in New York and Grosvenor House in London, has offered to sell its three overseas hotels to meet the payment demands and is also planning to sell some real estate assets within India.

The company said in a statement that the Supreme Court on Tuesday lifted a freeze on its overseas properties and allowed the group to hold talks for selling or mortgaging these properties.

Though the country's top court again denied Roy bail, Sahara said that, in the event of the submission of a concrete proposal of such mortgage or sale deal, the court said it 'will consider the case and pass an order so that he (Roy) can meet with the buyer on certain conditions'.
Image: Subrata Roy; Photograph: Reuters