Giving a breather to Reliance Industries (RIL) on the KG-D6 gas pricing issue, the petroleum ministry is set to come up with a Cabinet note to allow the Mukesh Ambani-led company to charge $8.4 per million metric British thermal unit (mmBtu) from April 2014, subject to conditions.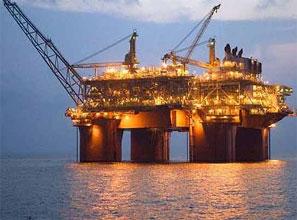 The ministry would ask RIL to furnish a bank guarantee, which would be encashed or the price capped if it is proved that the company has intentionally hoarded gas from its D1 and D3 discoveries.

Earlier, the ministry was planning a proposal to deny RIL a higher price for gas produced from the D1 and D3 fields till the conclusion of arbitration between the company and government.
The government has also ruled out the intervention of an international third-party technical advisor; the arbitrator would take a call in this regard.

"Now, we have circulated a revised Cabinet note for inter-ministerial consultation. Based on this, RIL would have the option to submit a bank guarantee till a resolution is reached on the issue and the arbitration process. If it is proved that there was intentional hoarding of gas by the company, this bank guarantee would be encashed or there would be a cap on pricing after the arbitration process is over," said a senior petroleum ministry official.

The company had scaled down its two-phase capex plan for the D1 and D3 fields from $8.836 billion (proposed in 2006) to $5.928 billion. The total shortfall in production by RIL from KG-D6 in the last four years was 154 mmscmd. After the petroleum ministry imposed a penalty of $1 billion over the shortfall, RIL had initiated arbitration.

The new pricing system suggested by the Rangarajan committee is set to take effect from April 2014, based on which a price of $8.4 per mmBtu would be in place as against the current $4.2 per mmBtu. With this relief, even if the arbitration process is not over, the company can implement the new pricing based on its bank guarantee.