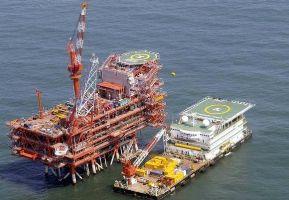 Reliance Industries Ltd hopes of a higher price for natural gas with effect from April 1 might be dashed, with the Ministry of Petroleum & Natural Gas likely to deny the new price with retrospective effect.

Earlier this week, the ministry had come out with a clarification, saying domestic gas producers had to stick to the earlier price of $4.2 a unit until a further notification from the new government.

"The ministry is also of the view that whenever the new price is notified, it should not be applicable with retrospective effect.

"The new pricing is likely to come into effect after the new government takes a view on the issue," said an official privy to the development.

As part of the revised gas sales and purchase agreement being worked out between RIL and gas buyers, the Mukesh Ambani-led company had asked fertiliser companies to provide security for the difference between the previous price and the revised one.

A rise in gas prices from April 1 was put on hold by the Election Commission due to the model code of conduct for the Lok Sabha elections.

The new gas price, based on a formula suggested by a panel headed by C Rangarajan, chairman of the Prime Minister's Economic Advisory Council, is likely to be more than $8 per million British thermal units.

Earlier, Bharatiya Janata party leader Arun Jaitley had hinted if his party came to power, it would review of the issue.

While stating the Rangarajan formula was unclear, he had said, "A
decision on the matter will be responsible, not populist."
The results of the Lok Sabha elections will be announced on May 16, and the new pricing is likely to be in place by the end of June, once a new government takes charge.
On June 27, 2013, the Cabinet Committee on Economic Affairs had cleared a proposal to double the price of domestic natural gas.
The petroleum ministry had brought out a notification in this regard on January 10 this year, stating these guidelines would be applicable to RIL's D1 and D3 gas discoveries, only after the submission of bank guarantees.
The guarantees were in return for a shortfall in production from RIL's KG-D6 block, if it was proved the company had hoarded gas.
A rise in gas prices would have added Rs 12,000 crore (Rs 120 billion) to the annual revenue of Oil and Natural Gas Corporation (with production of 60 million standard cubic metres a day, or mscmd), Rs 1,500 crore (Rs 15 billion) for Oil India (production of eight mscmd) and Rs 3,000 crore for RIL (13.11 mscmd).
The government's profit would have zoomed by Rs 13,500 crore (Rs 135 billion) a year.
SLIPPERY GROUND
The new pricing is likely to come into effect after the new government takes a view on the issue and not retrospectively
Earlier this week, the ministry asked domestic gas producers to stick to the earlier price until a further notification
A rise in gas prices from April 1 was put on hold by the Election Commission due to the model code of conduct for the elections