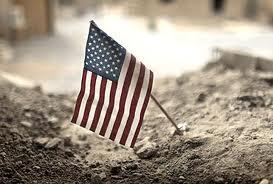 A top US diplomat has said a bilateral investment treaty, currently being negotiated, is critical for deepening Indo-US economic ties, and asserted that the US is committed to work with India to fully unlock the true potential of the businesses.

"The US is committed to working with India to fully unlock the true potential of our economic ties," Assistant Secretary of State for South and Central Asia Nisha Desai Biswal said in her key note address to the "FICCI-IIFA Global Business Forum" being held in Tampa on the sidelines of the IFFA Awards this weekend.

While the bilateral trade between the two countries has now reached $100 billion, Biswal said she believes that a target of $500 billion in bilateral trade is entirely possible.

"Currently, the US and India are negotiating a BIT which will be critical to deepening our economic relationship, improving investor confidence, and supporting economic growth in both countries," Biswal said.

"A BIT will go a long way toward bringing our economies closer and reducing the friction that's only natural with two complex free-market systems such as ours.

"It will help us move past the choppiness that comes from not having an over-arching investment framework," she said.

"It will open up even more opportunities for American and Indian firms," said the top American diplomat.

She is the first Indian American to be made in charge of the South and Central Asia.

Bilateral investment flows have grown immensely with foreign direct investment into India from the US reaching $28.2 billion last year, she said.

Cumulative Indian FDI into the US has also grown remarkably, from a negligible $96 million in 2000 to $5.2 billion by 2012.


"Even so, we still lack the investment diversity needed to fuel the growth of new and emerging sectors in our respective economies," Biswal said, adding that India needs a transparent, straightforward way of attracting foreign investment, offering private capital a way to share in India's opportunity.
"There must be a welcoming business environment that allows every dollar of investment to work efficiently," she said. Biswal said beyond BIT, India's investment and tax policies need to be designed to attract capital flows from across the world.
"Regulatory requirements need to be transparent and consistently enforced.
"Contracts must be upheld and honored across jurisdictions, and perhaps most importantly, intellectual property rights -- based on international norms -- must be recognised," she noted.
The future of India's economy critically depends on the ability of people and goods to move where they are needed -- efficiently and affordably, she said, adding that soon, some 68 Indian cities will have populations of over one million people each.
India's planned trillion-dollar commitment to infrastructure, with its strong emphasis on public-private partnerships, is both ambitious and admirable.
"No doubt infrastructure improvements will help to relieve the congestion on roads, railways, ports, airports, and in the power supply.
"American businesses are eager to participate -- an effort the US government fully supports," she said.
Biswal said India's future prosperity will also depend on one of the shared strengths -- innovation.
"Increasingly, our two countries are putting our best minds together, to make growth more sustainable and inclusive and address 21st-century challenges like climate change and energy security," she said.