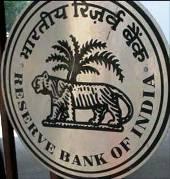 Leading economists said on Tuesday the Reserve Bank of India decision to keep the key policy rates unchanged was on expected lines and expressed hope that with inflation now treading down it would change its policy stance by next month.

"The policy review was on expected lines but I hope RBI will reduce repo rate by 25 basis points (0.25 per cent) in the January review, and follow it up in the next policies also," Crisil chief economist DK Joshi told PTI in Mumbai.

The central bank today left the short-term lending (repo) rate and the cash reserve ratio unchanged at 8 per cent and 4.25 per cent, respectively.

It stated, however, that with inflation pressures ebbing, monetary policy has to increasingly shift focus and respond to the threats to growth from this point onward.

Chief economist of HDFC Bank, Abheek Barua said: "At the current run-rate, headline inflation is likely to considerably undershoot RBI's March 2013 projection of 7.5 per cent, printing in at a lower reading of 7 per cent on the back of moderating core inflation.

"This is likely to prompt RBI to ease its repo rate by 25 bps in the January review and perhaps again by a similar magnitude in March."

Similarly, chief economist of the State Bank of India Brinda Jagirdar said RBI's
indication of change in stance towards growth is a step in the right direction.
"The RBI could have reduced the repo and CRR as all the indicators in the recent past were positive.
"However, it has given an indication that there will be a rate cut in the January policy review, which will support growth.
"Moreover, the indication to change its stance of policy from inflation to growth is a step in the right direction," Jagirdar said.
On liquidity deficit seen in the system, Jagirdar said, "Though the RBI has not reduced the CRR in the mid-term policy review, it is expected to conduct open market operations to manage liquidity."
Icra's Managing Director and Chief Executive Naresh Takkar said, "The guidance provided by the RBI indicates a clear shift in its stance towards boosting growth in the coming months."
He said if headline and core WPI inflation followed a declining trend, the RBI is likely to reduce the repo rate in the January policy.
Director and head for public finance at India Ratings Devendra Kumar Pant said: "While sharp decline in non-food manufactured group prices (core inflation measured by WPI) in November 2012 has brightened the prospects of rate cut in January 2013, policy initiatives like land acquisition bill and Cabinet Committee on Investment, once approved by parliament, will help RBI ease monetary policy."