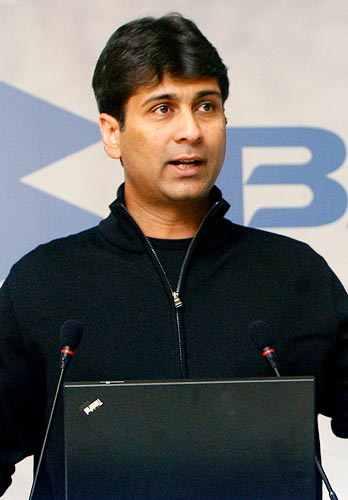 Rajiv Bajaj, the managing director of Bajaj Auto, on Thursday, reacted strongly to the threat by the company's trade union of going again on strike from April 28.
"If the demands of the union were somewhat preposterous the last time in June 2013, they are entirely insane this time around. It seems to me that along with some of the irresponsible union leaders & members, the management is guilty of sparing the rod and spoiling the child," said an angry Bajaj.
The Vishwa Kalyan Kamgar Sanghatana (VKKS), the independent trade union of Bajaj Auto, had issued a notice to Bajaj Auto on April 14, threatening to go on strike form April 28 saying the management is not utilising its corporate social responsibility funds for the benefit of workers.
Bajaj further added, " We will be certain not to repeat that error while taking all possible care to ensure the safety of the majority of our colleagues who wish to continue to work, as also the continuity of production so as to protect the interests of our customers, dealers, and suppliers."
Over 2,000 workers are engaged in this facility to manufacture 1.2 million units of motorcycles, which include the Pulsar, Avenger, Ninja and KTM brands.
Last year, in June 2013, the union had declared a strike for 50 days and later it was called off unconditionally.