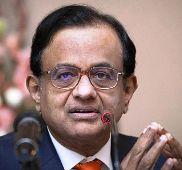 Finance Minister P Chidambaram said on Friday the Securities and Exchange Board of India and the enforcement directorate have not come across any instance of Participatory Notes -- an instrument through which FIIs invest in Indian stock markets -- being used for money laundering.

"Sebi and Directorate of Enforcement, which have a regulatory role in the matter, have not come across any instances of PNs being used for money laundering," he said in a written reply in the Lok Sabha.

At the end of December 2012, the notional value of outstanding PNs stood at Rs 1.51 lakh crore (Rs 1.51 trillion), higher than Rs 1.38 lakh crore (Rs 1.38 trillion) at the end of 2011.

Chidambaram further said the foreign institutional investors issuing PNs are required to report details such as name, location, type and jurisdiction of the end beneficial owner of the instrument on a monthly basis to market regulator Sebi.

"FIIs are also required to provide an undertaking that they have not issued the PNs to Indian residents or non-resident Indians and KYC compliance norms have been followed for beneficial owner of the PN," he said.

A PN is a derivative instrument issued by Sebi registered FIIs against underlying Indian securities.

The investor in PN has neither ownership of the underlying Indian securities nor any voting rights.
Image: P Chidambaram