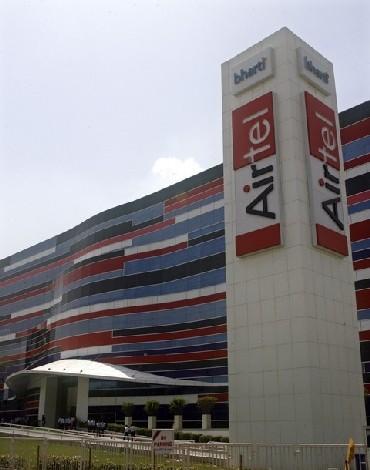 UK-based Vodafone Group has ruled out selling its around 5 per cent stake in the holding company of Bharti Airtel in the near future as there is no buyer.
"That's not a stake in Bharti. It's a stake in holding company privately owned by the Mittal family and I think its sitting there and one day it will be worth something but for the time being there is no buyer," Vodafone Group CEO Vittorio Colao said when asked if Vodafone is looking to sell the stake in Airtel.
He said the company is yet to find a buyer at the right price. "If I haven't sold it, it means there hasn't been a buyer or there hasn't been a buyer at the right price," he added.
The new rules bar holding stake in competitors as both Vodafone India, a subsidiary of the UK-based group and Bharti Airtel offer telecom services in India.
"I am sure we will find a solution which is respectful of the law," Colao told journalists late last night. In a letter to the Telecom Ministry in July, Vodafone had said it holds 4.4 per cent stake indirectly in Bharti.
Vodafone have to sell its entire stake in Airtel following new norms issued by government that bars a telecom operator from holding any kind of stake in competition under Unified Licences.
Vodafone and Airtel currently operate on Unified Access Service Licence (UASL) licence, or 2G licences, under which telecom companies are permitted to hold up to 9.9 per cent stake in other firms.
However, as per the new rules, telecom service providers operating under previous licences will have to migrate to new licences on expiry of their permits and sell stakes held by them in any rival within a year of getting UL.
Airtel has also applied for a Unified Licence, although with some riders. Airtel has sought DoT's approval to migrate to new licensing regime provided the outcome of various court cases against the department is extended to the new framework.
Vodafone's three permits, Delhi, Mumbai and Kolkata will expire in last quarter of 2014. The last 2G licence of Vodafone, issued for Madhya Pradesh area, is valid till 2027.
Two permits of Airtel in Delhi and Kolkata will also expire in November 2014, while some of its licences are valid up to 2024.