Finance Minister P Chidambaram on Thursday asked public sector banks to lower their deposit rates and pass on the benefit to borrowers by lowering lending rates as well.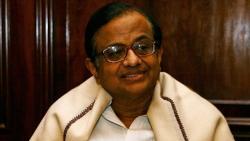 In a meeting with their heads on Thursday, Chidambaram took stock of the banks' performance regarding credit deployment, cost of funds, asset quality and capital requirement, among others.

According to bankers who attended the meeting, the finance minister wanted to know which banks were still offering 9 per cent or more for one-year deposits.

"At a time when the central bank has signalled interest rates will ease, some of the banks have even hiked their deposit rates and offering more than 9 per cent," said the chairman and managing director of a public sector bank.

In addition, the minister also wanted to know which banks are offering more than 50 basis points from the card rate to senior citizens. "Clearly, the message from the ministry is to have a control on costs, a pre-condition to reducing lending rates," he added.

Banks are scrambling for cash, as deposit growth remained sluggish - and much lower than the credit offtake - for almost two years now. Higher inflation, along with higher returns from alternative investment avenues, has made fixed deposits unattractive. As a result, banks started offering higher rates to both retail and corporate depositors.

The minister told banks not to rush for bulk deposits to bloat their balance sheets. Earlier, the finance ministry had asked the public sector banks to reduce bulk deposits, including certificate of deposit, to 15 per cent of total deposits by the end of the current financial year.

"The share of CASA (current and savings account) deposits in total deposits declined during 2011-12 due to the decline in demand deposits as well as slowdown in savings bank deposit mobilisation," the Reserve Bank of India had said in the Trends and Progress Report 2011-12, released last week.

Deposit growth in the past year, as of the last week of October, was 13.4 per cent while credit growth stood at 16 per cent.

The finance minister also took stock of credit deployment to sectors such as small and medium enterprises
and retail. While bankers have indicated that asset quality pressure are much higher in sectors such as steel, infrastructure, construction, and textile, Chidambaram also highlighted the need for credit flow to the stressed sectors.
According to bankers, the minister also took note of credit flow to the housing and automobiles' sector, important for the overall economic growth.
In the past two months, most banks have reduced lending rates for auto and home loans, to boost their retail portfolio. On capital infusion, the government said it would decide on the amount required after taking feedback from banks.
However, the combined injection will not exceed the Rs 15,000 crore (Rs 150 billion) provision in the Budget for FY 2013, Chidambaram told reporters after the meeting.
The three that need the most capital are Indian Overseas Bank, Central Bank of India and Bank of Maharashtra, Chidambaram said.
According to the finance ministry's estimate, state banks' bad loans rose by 0.98 per cent at the end of September, compared to last year. "NPAs (non-performing assets) are a problem. That is a reflection of the slowdown in the economy," said Chidambaram.
'Be prepared for cash transfer rollout'


As the cash transfer of subsidies is set to be rolled out in 51 districts of 16 states on a pilot basis from January 1, 2013, finance minister P Chidambaram is making all efforts that public sector banks (PSBs) are geared up for the job.
"I am very keen that the pilot is a success, that the first roll-out is a success. If the first roll-out is a success, subsequent roll-outs will also be a success. We hope to complete the entire roll-out in the next calendar year," he told reporters after interacting with PSB heads.
State-run banks to hire 63,000 staffers


Economic slowdown notwithstanding, public sector banks will be on a hiring spree. The banks plan to recruit 63,200 staff, comprising 23,200 officers and 40,000 clerical staff, this fiscal, said Finance Minister P Chidambaram.
While public sector banks, excluding State Bank of India will recruit 20,000 officers and clerical staff, SBI will hire 1,200 officers and 20,000 clerical staff. IDBI, on the other hand, will appoint 2,000 officers, he said.