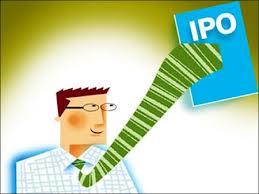 The 'safety net' option for Just Dial Ltd has been rendered potentially redundant in less than two months of listing, as only a minuscule portion of the original initial public offering retail applicants continue to own the shares.

Following a sharp 40 per cent run-up in the share price of the company since its listing on June 5, over 95 per cent of the retail investors, who had received allotment through the IPO, have exited, said two people aware of the development.

This has helped the company release a proportionate amount that it had kept in an escrow account for the purpose of safety net, freeing up nearly Rs 80 crore (Rs 800 million).

A safety net is a scheme where the company promoters assure that they will buy back shares from the retail applicants at the IPO price, if its stock falls sharply during the first six months after listing. The facility, however, can be availed of by only original IPO investors.

An escrow account is one in which funds are accumulated for specific disbursements.

"Since over 95 per cent of the IPO investors have exited, we have been able to release the money earmarked for safety net," said a senior official with Just Dial.

Just Dial, a local search engine provider, was 'nudged' by the markets regulator, Securities and Exchange Board of India, to offer the safety net arrangement as it was a first-of-its-kind company to list on Indian bourses and also due to weak probability track record.

The scrip of the company on Wednesday ended at Rs 695.80, up 2.69 per cent on the BSE, while the benchmark Sensex ended flat at 19,345.70.

The Just Dial share had a record high of Rs 761.80 on July 9.

Just Dial had raised about Rs 900 crore through the IPO in May by issuing shares at Rs 530
apiece.
The IPO was subscribed a little more than 10 times. Retail investors were provided an additional 10 per cent discount, with a reservation of 10 per cent of the issue size.
The IPO had attracted nearly 156,000 retail applications but less than half of it got allotment -- of just 25 shares each.
According to BSE shareholding data, almost 70 per cent of the investors had booked profit in the first month itself.
At the time of listing, there were about two million shares owned by retail investors (holding value of less than Rs 100,000), compared to just 600,000 at the end of the June quarter. Most domestic brokerages continue to remain positive on the prospects of Just Dial.
Motilal Oswal has a price target of Rs 782 on the stock, while Nirmal Bang and Destimoney Research have higher targets of Rs 800 and Rs 875, respectively.
"With just 14.9 per cent internet penetration in India against a global average of 40 per cent, along with just three per cent of BRIC's share in internet ad spending, Indian online market is well poised to witness extraordinary growth in future.
Hence, we initiate coverage on Just Dial with a 'buy' rating and a target price of Rs 875 per share," says a recent report by Destimoney.
BRIC stands for a grouping of emerging economies comprising Brazil, Russia, India and China.