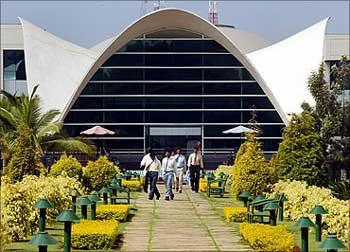 The Indian IT outsourcing sector is expected to see exports growing 13-15 per cent in the fiscal year starting in April, an industry lobby group said on Tuesday, with improving US and European economies driving growth.
The sector's exports in 2014/15 are forecast to rise to as much as $99 billion, according to the National Association of Software and Services Companies (Nasscom).
That compares with an estimated 13 percent rise in fiscal 2014, Nasscom said.
Strong December-quarter results from second-ranked Infosys and its peers, including top-ranked Tata Consultancy Services, has fuelled expectations that the coming fiscal year will see an increase in IT spending by the sector's customers, most of whom as based in the United States and Europe.
(Reporting by Swati Pandey)